UNIVERSITY OF HOUSTON DESIGN STUDENTS EXHIBIT AND SELL THEIR PRODUCTS AT THE BLAFFER ART MUSEUM
Blaffer Art and Design is back after a seven-year hiatus and is ready to launch a new generation of designers.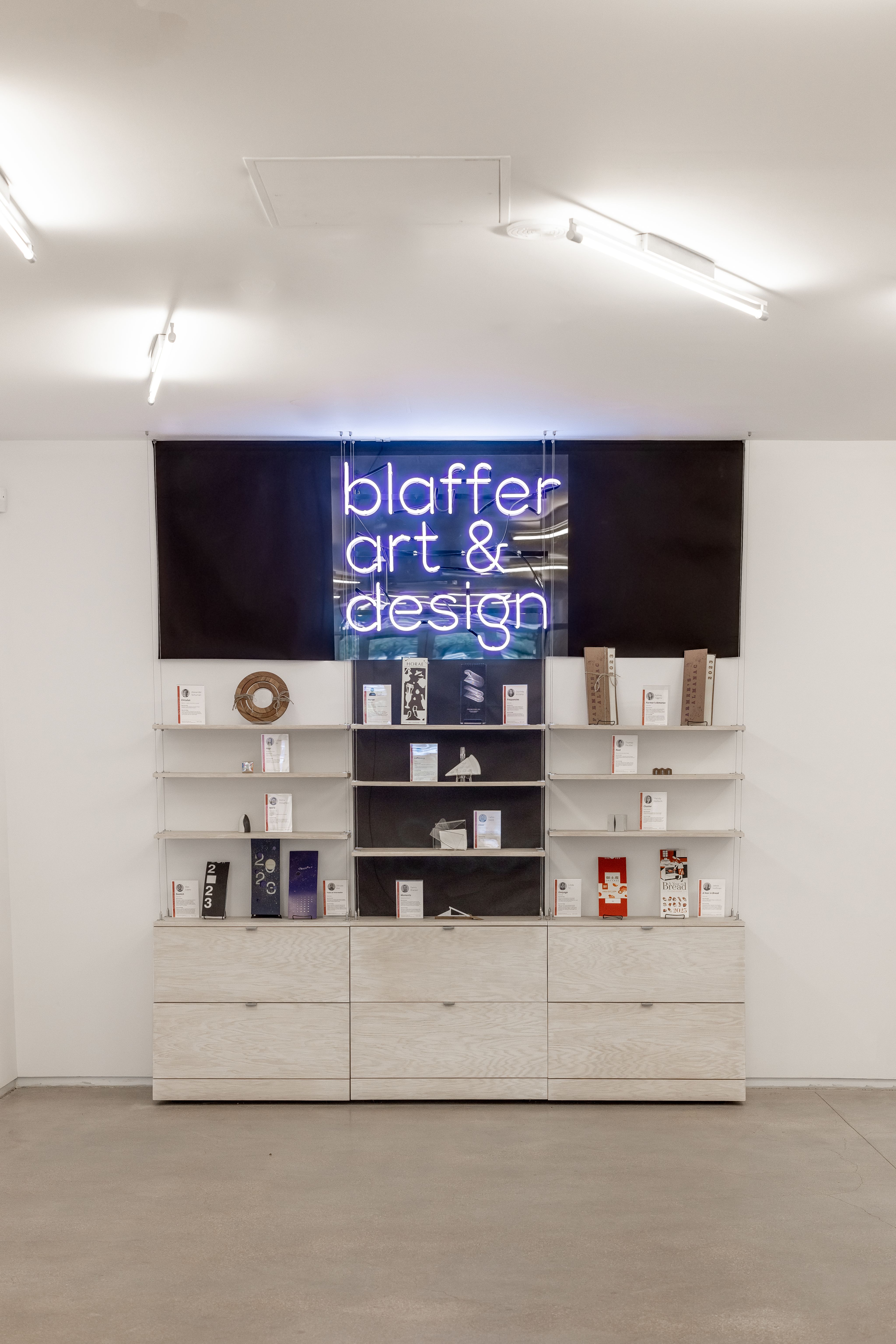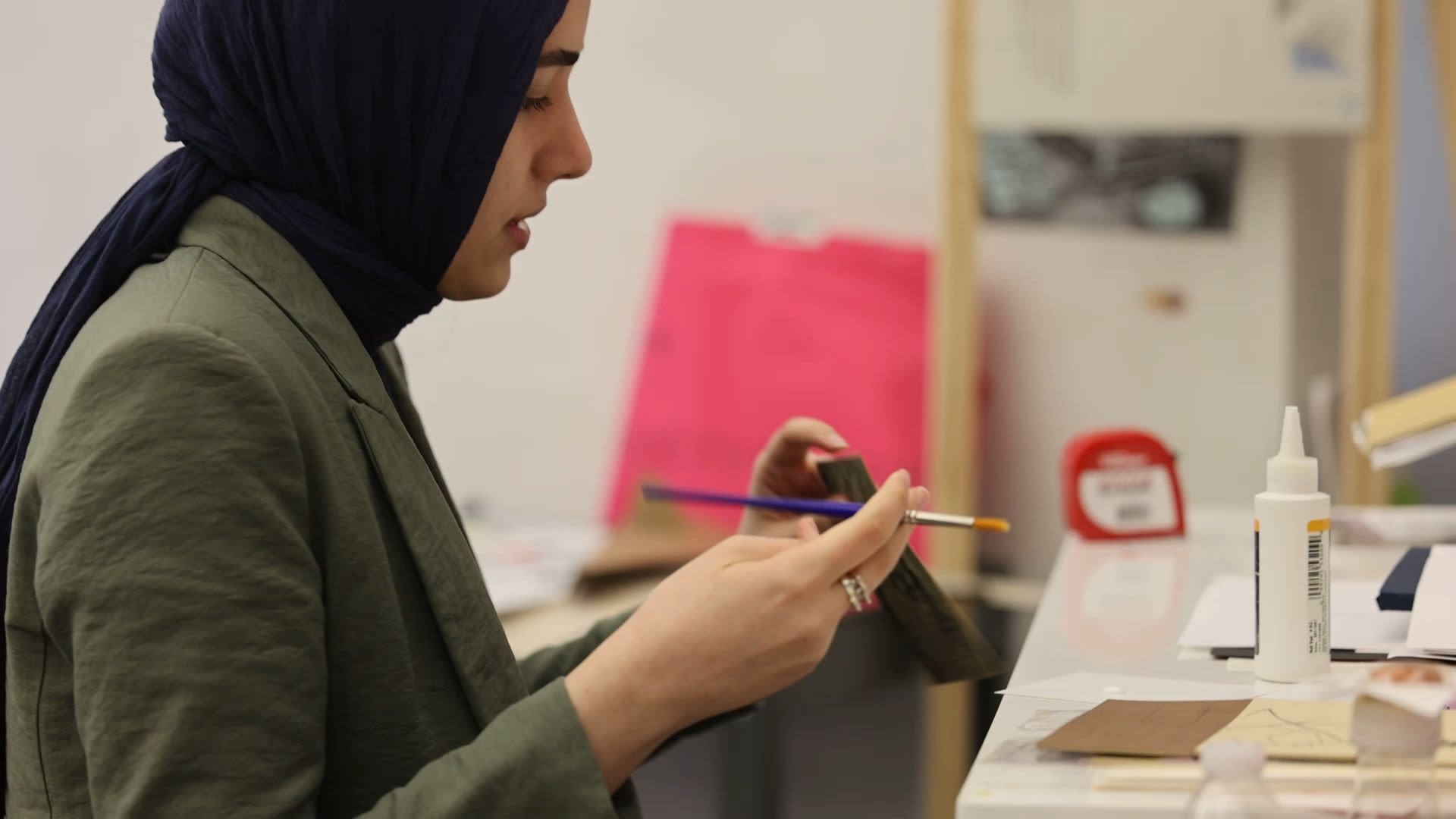 Blaffer Art and Design (BAD) is a unique platform for University of Houston students to conceive and produce limited-edition objects that are exhibited and sold in a boutique-exhibition style setting at the Blaffer Art Museum.
Initially launched in 2013, BAD successfully operated for two years before going on hiatus. Now, BAD looks brightly to the future with a refreshed and sustainable model.
The Blaffer Museum worked closely with both the Gerald D. Hines College of Architecture and Design's industrial design department and Kathrine G. McGovern College of the Arts' graphic design department to build a product development assignment into the course curriculum.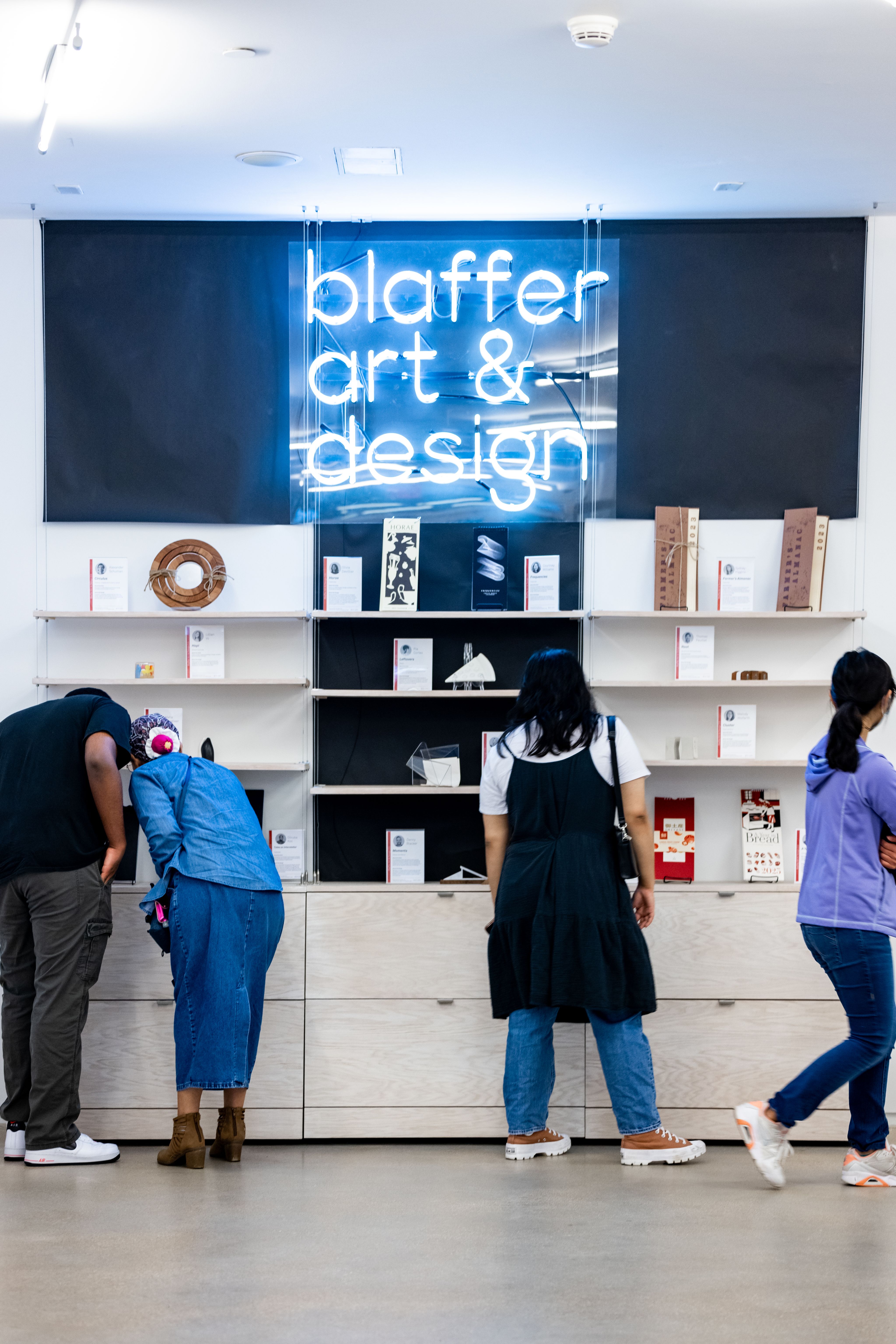 The re-launch of BAD features objects that creatively marry design, art, and function such as candle holders, chopstick stands, napkin holders, trivets, and calendars. All the items are assembled by hand, and many draw upon architectural features and materials of the Blaffer Art Museum for inspiration. The ensuing objects are designed to be affordable and accessible, and the edition size is always limited. In doing so, BAD is both exclusive and inclusive, and will welcome a new series of objects every year.
Students develop the product from start to finish and present their respective designs and budgets to a selection panel. This exercise allows students to experience a real-world scenario as if they were pitching to a client.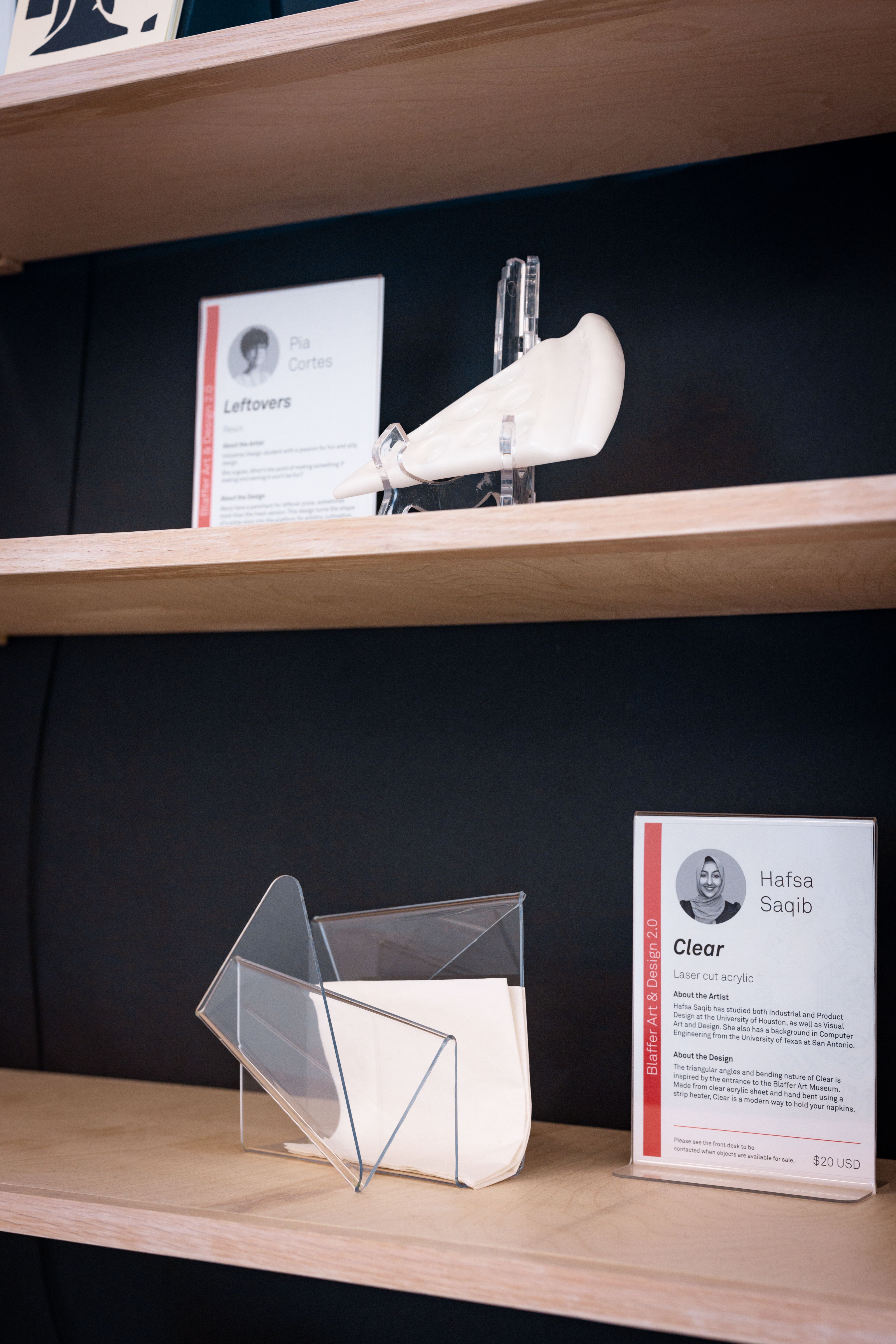 "I started this project during my first year in the graphic design program. Although slightly intimidating, presenting my design to a panel as if I was pitching to a client was one of the biggest takeaways and a great experience. I learned a lot throughout that process," said Dilruba Koc.
After products are pitched to the panel, they select a handful of designs to be fully funded and developed thanks to generous seed support from the Students Fees Advisory Committee and the Cougar Initiative to Engage, as well as longtime board member Judy Nyquist. Students are paid an honorarium, and the Blaffer Art Museum covers all the related production and fabrication costs. All the sales from the project are re-invested into BAD and the next wave of student designers.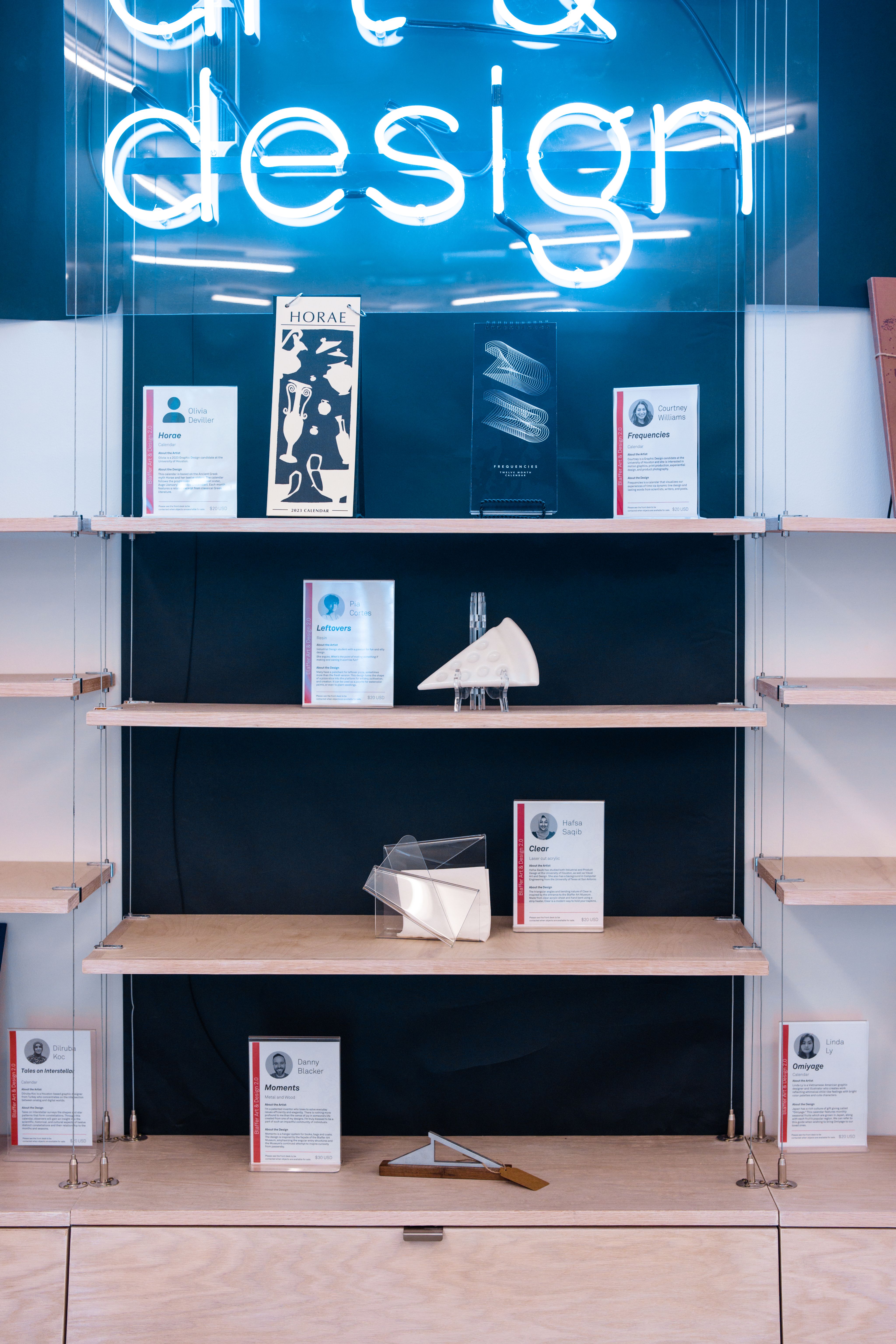 Graphic design student, Courtney Williams, created a calendar centered around reflection. "I want people to think about their past year and how that's going to affect what is to come and recognize what they've accomplished thus far. This project has helped me learn about my creative process, from inception to seeing my product on the shelf," said Williams.
"The mission of Blaffer Art & Design is to showcase and celebrate the innovative design taking place at the University of Houston. Almost every museum has a gift shop where they sell designer items, but these objects are often mass-produced and sold at high price points. With BAD we offer exclusive, limited-edition objects carefully designed by University of Houston students at an affordable price point. This is a program that's been engineered to be mutually beneficial and offers emerging designers a unique platform to exercise their creativity," said Jane Dale Owen Director and Chief Curator, Steven Matijcio.
BAD celebrates the people behind the designs and offers a launchpad for real-world success. University of Houston students are designing fascinating products on a regular basis, and this platform provides the opportunity for the campus and city to appreciate these designs and take them home.