UH FACULTY, ALUMNI AND STUDENTS COLLABORATE ON EDUCATIONAL VIDEO FOR BREAST CANCER MEDICATION
Representatives from the College of Pharmacy, the School of Theatre & Dance, and the Jack J. Valenti School of Communication are producing the video to improve medication adherence in Black women.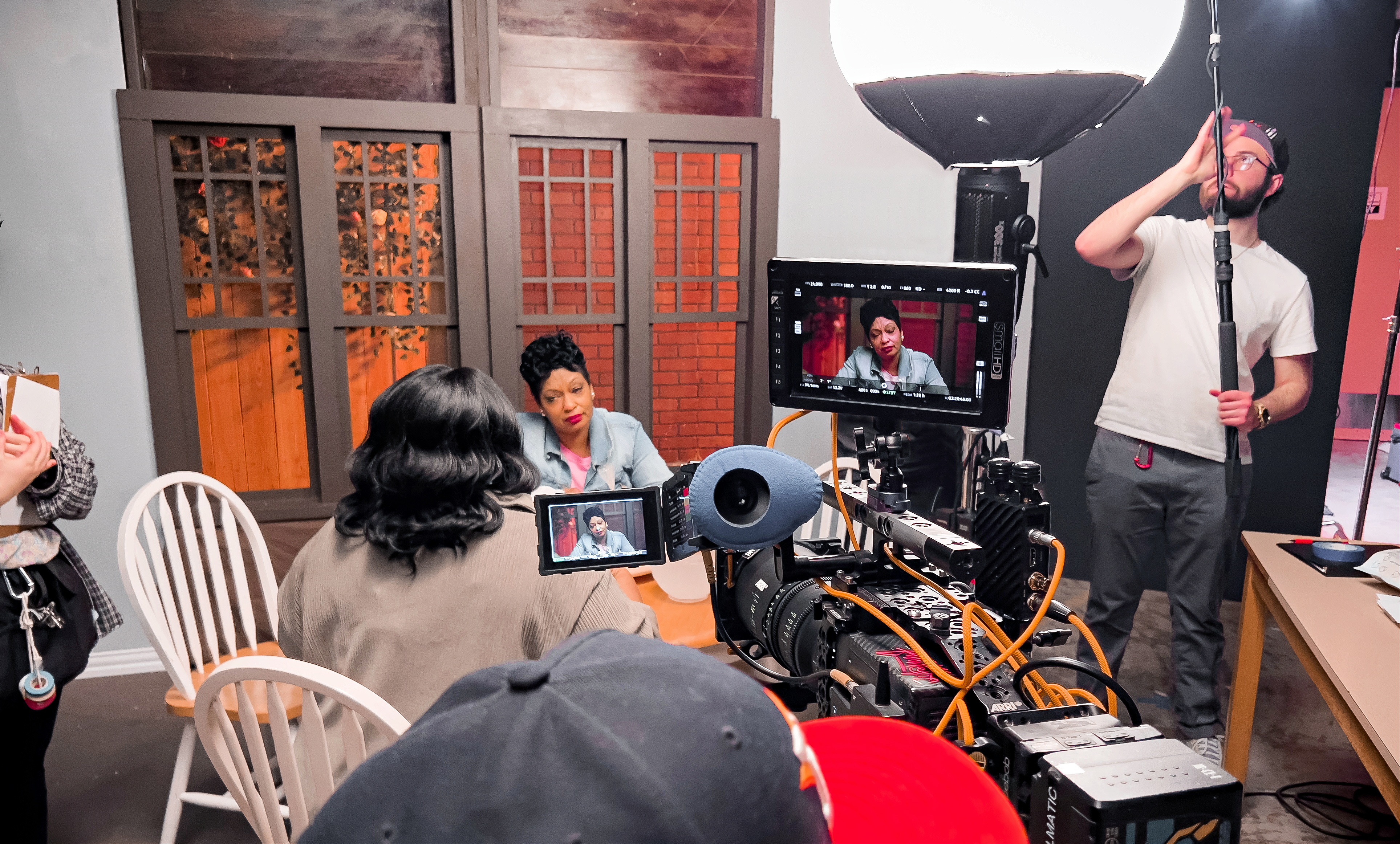 A cross-functional team of faculty, alumni, and students at the University of Houston have joined forces to produce a powerful new educational video concerning breast cancer treatment.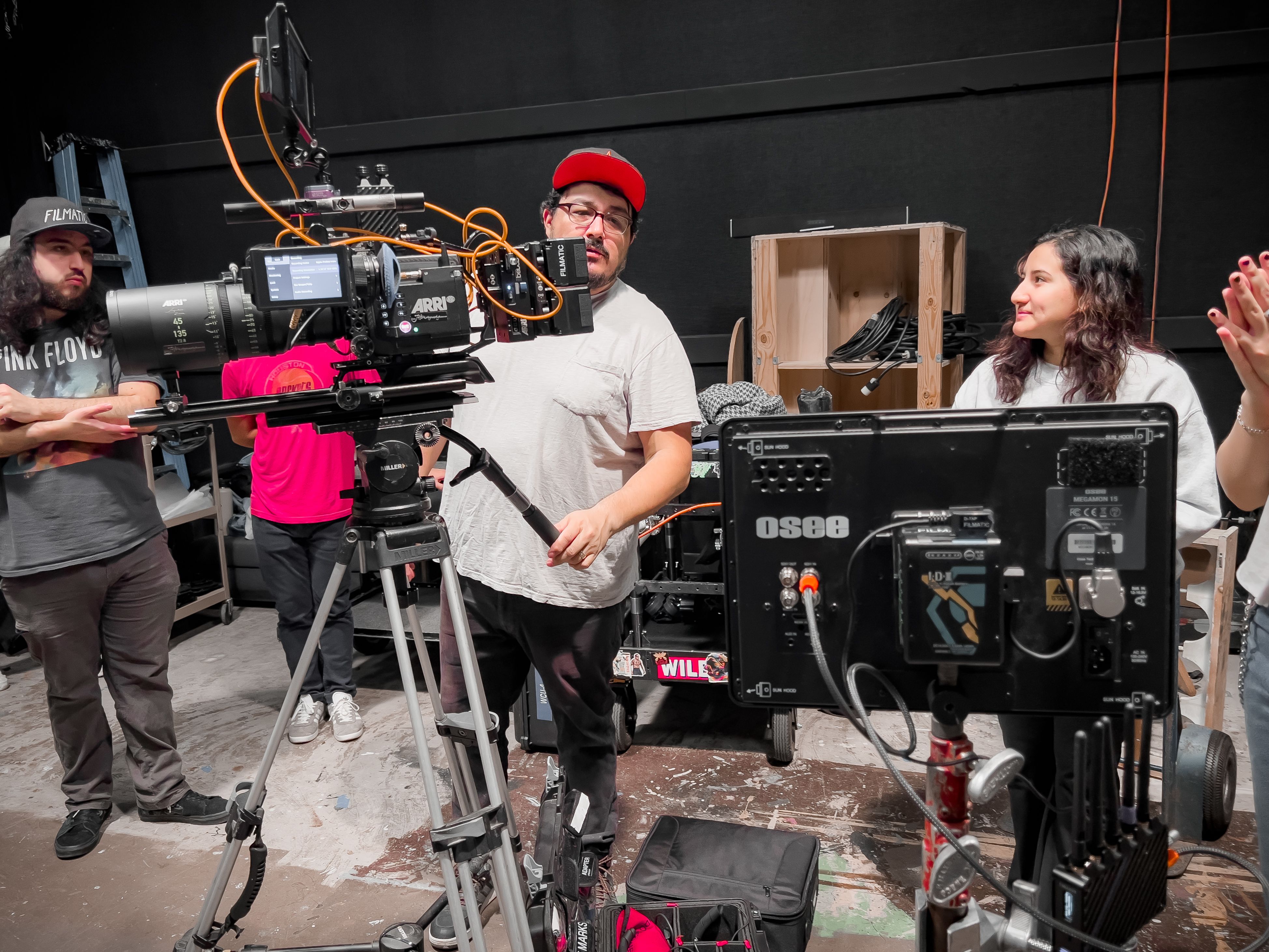 Representatives from the College of Pharmacy, the School of Theatre & Dance, and the Jack J. Valenti School of Communication recently collaborated on an informational piece intended to underscore the importance of taking Tamoxifen, a hormone therapy, to help prevent and treat breast cancer in Black women. The video, funded by a $50,000 grant from the National Institutes of Health (NIH), recently wrapped up shooting in late January.
Dr. Meghana Trivedi is the director of the clinical and translational research program and an associate professor in the College of Pharmacy. She initiated the project based on research indicating that Black women are less likely to take this medication for the treatment and prevention of breast cancer.
"I have consistently noticed that patients are not taking their therapies as prescribed. Medication non-adherence is a major clinical problem in cancer patients because it increases the chance of recurrence—cancer coming back," Trivedi said.
"We have done studies at the Houston Methodist Hospital and Harris Health System. We have found that the minority patients with low socioeconomic status have very poor medication adherence. Among them, Black women have the lowest adherence to medications used for prevention and treatment of breast cancer," Trivedi said.
"Therefore, we decided to develop and test unique patient-centered interventions to improve adherence to breast cancer medications in Black patients."
The desire to find more impactful approaches to encourage patients to take this vital medication encouraged Trivedi to think outside of the box.
"Studies show that handing out educational pamphlets does not improve medication adherence in breast cancer patients," Trivedi said "So our question was, 'What is the best way to emphasize the importance of taking their medications to the patients?' I thought that theater-based learning may be more appealing and can resonate with patients when we do it in a culturally-sensitive manner."
The idea of taking a "theater-based" approach inspired Trivedi to reach out to Dr. Rob Shimko, director of the School of Theatre & Dance. Shimko was immediately interested in the project.
"And so we talked more about it and they were specifically looking at breast cancer medication. They're specifically looking at Black women at roughly middle age and trying to be culturally sensitive about it," Shimko said.
"We started talking about a short, informational movie or video that could be shown on an iPad when you're in your doctor's office or that could be emailed to somebody following a doctor visit.""
Trivedi and Shimko had an idea of what the final product would look like. The next step was to put the production team together.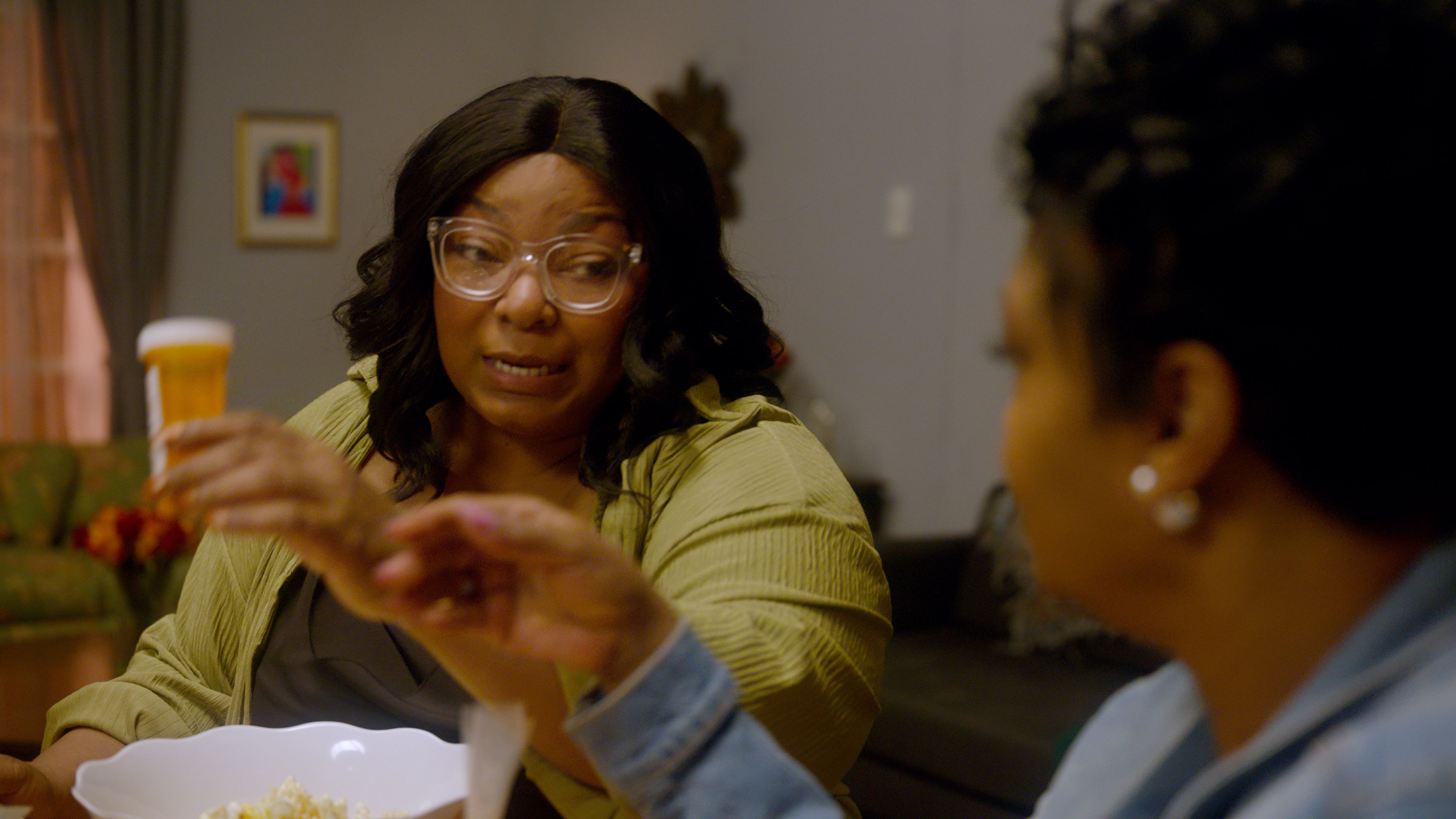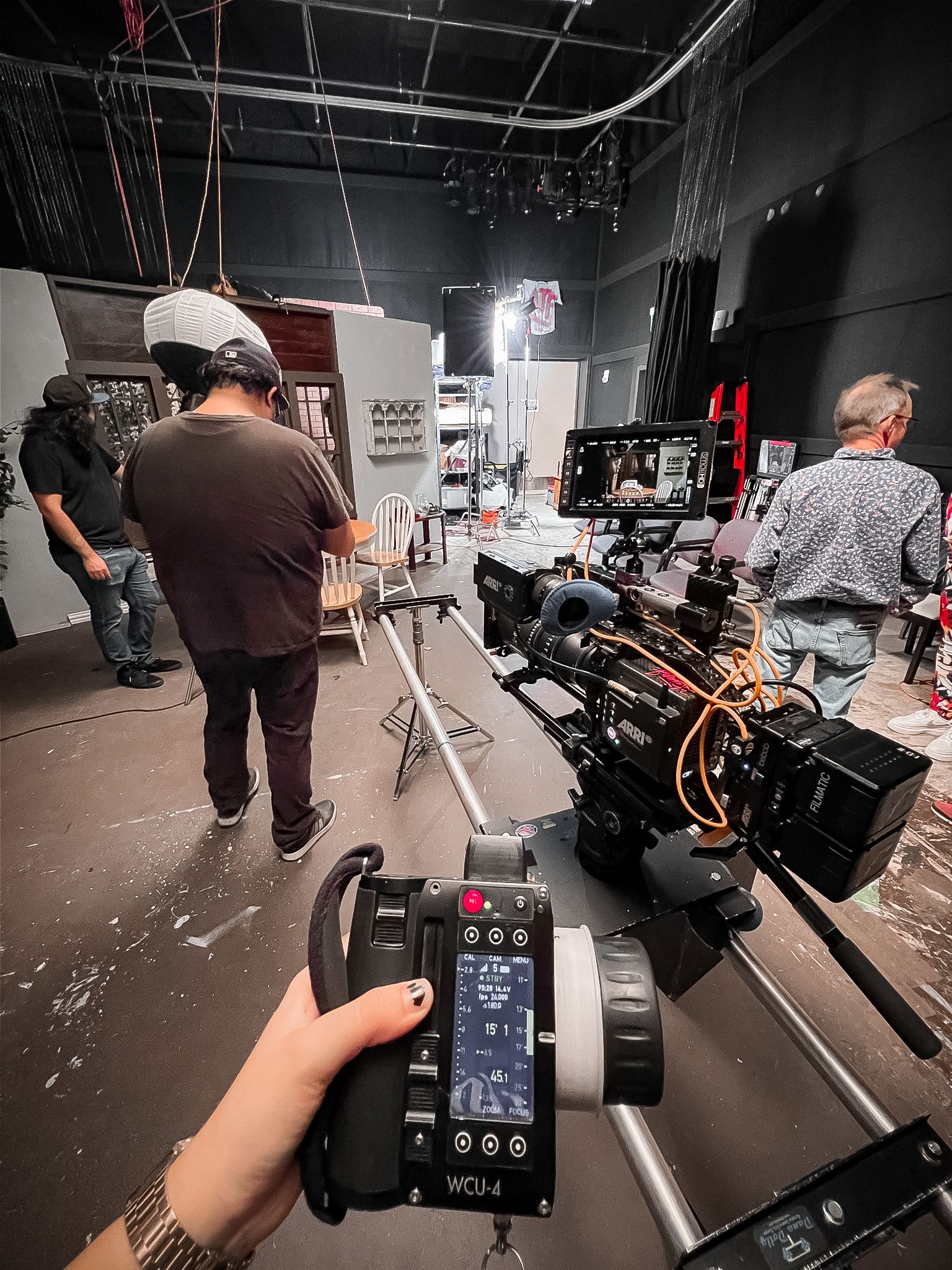 Crafting the script
Trivedi and Shimko knew the script for the video needed to convey the importance of taking medication with a sensitive and compassionate tone. As such, the screenwriter would need to be able to inject a level of empathy into the script while ensuring all medical information included was accurate and relevant. That's no easy task, but Shimko knew he had the right person for the job.
Shimko reached out to Patrina Randolph, a recent BFA graduate of the School of Theatre & Dance's playwriting program, to compose the video's script.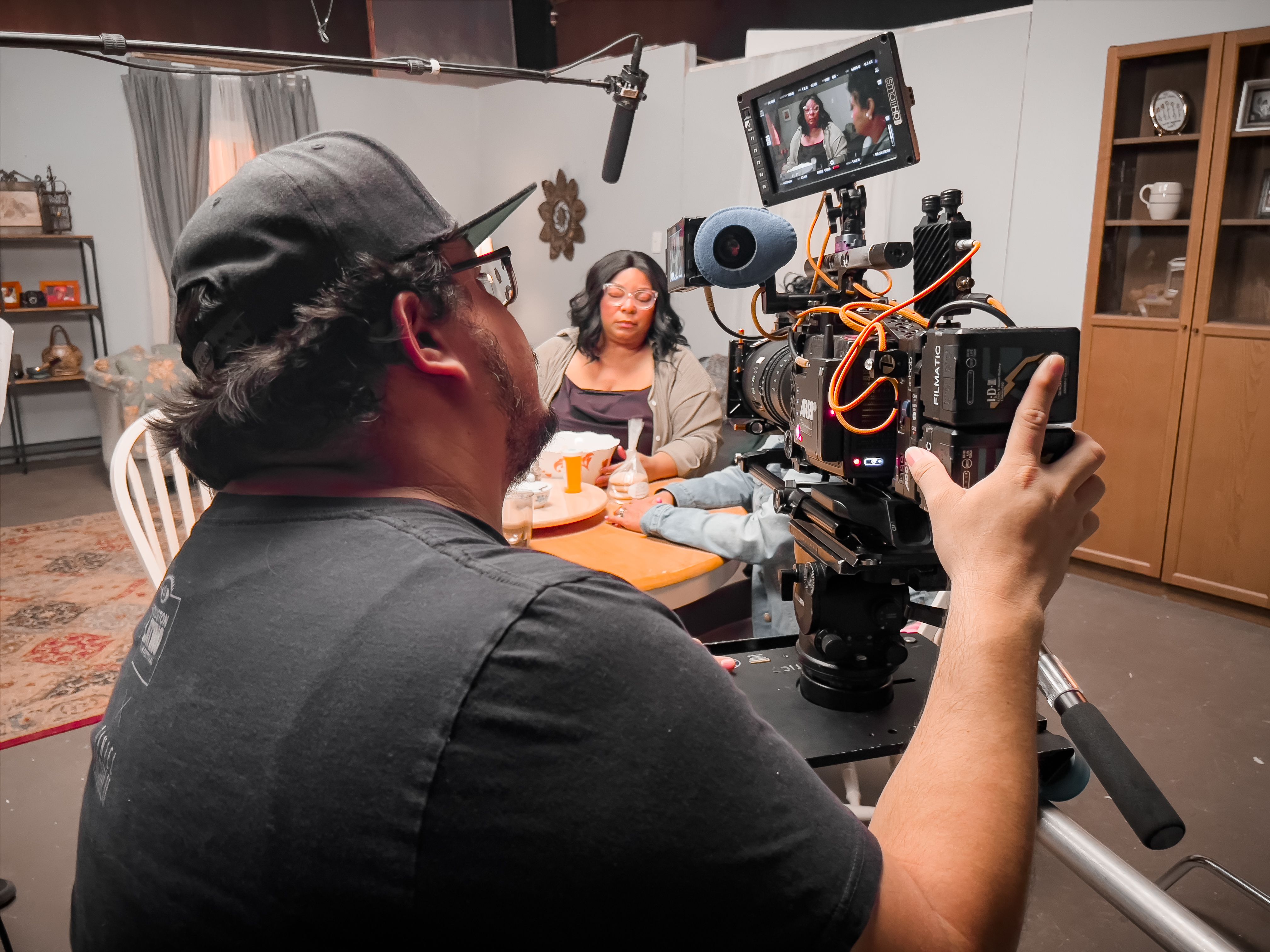 "I said, 'I actually have a recent playwriting alum who I think might be interested in this,'" Shimko said. "I basically reached out to Patrina and said, 'Hey, the project would be writing a script with a lot of input from pharmacy faculty and making sure that the science of the messaging is all correct and all of that.' Patrina said, "Yeah, fabulous, that sounds great.'"
Though most of Randolph's previous work was composed for the stage, she felt confident she could deliver a quality screenplay.
"Whether it's an article or whatever it is, I just take joy in telling a story," Randolph said. "So I think that that's the principle that I apply across the board."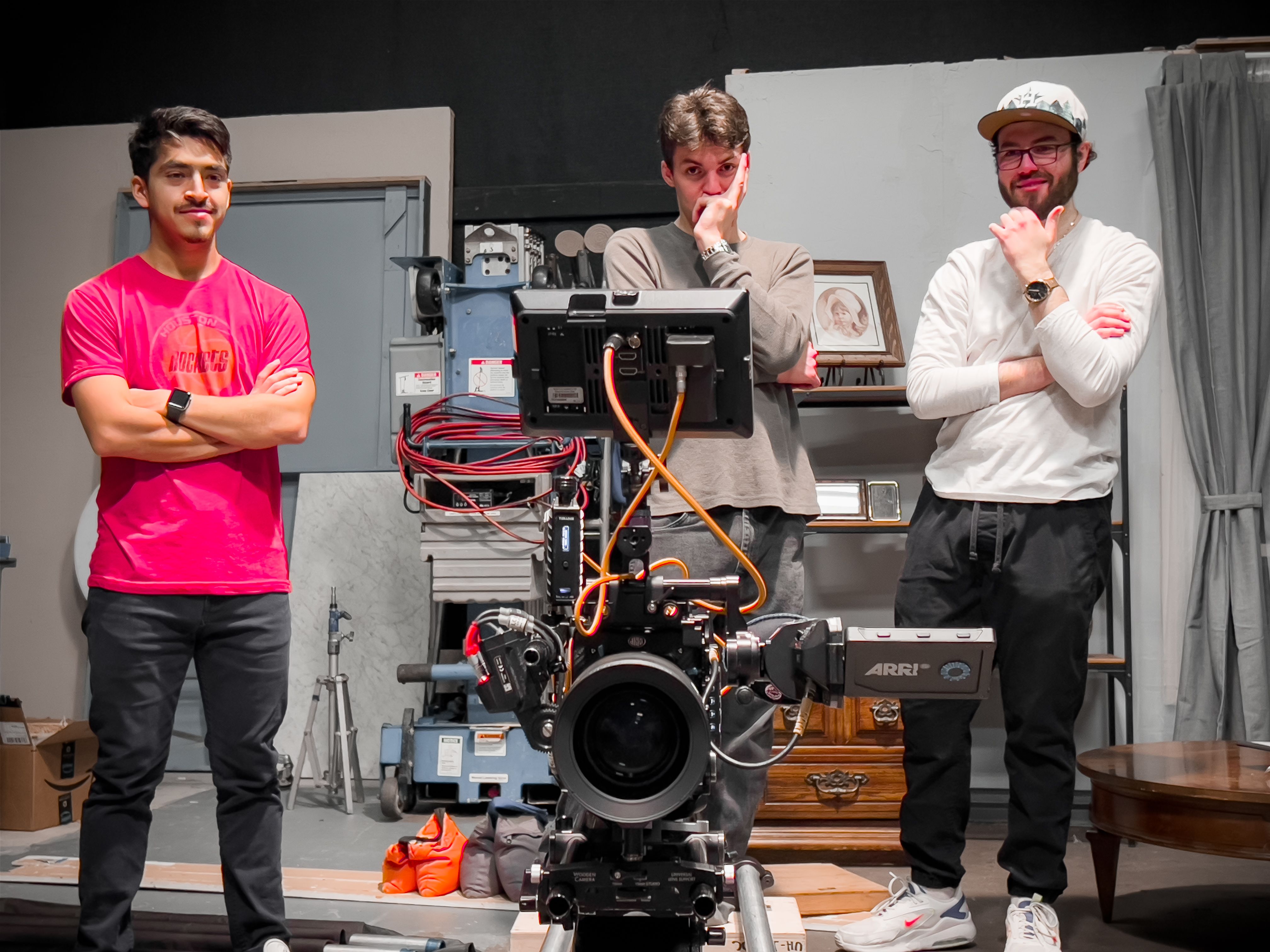 Randolph soon set to work on the script. In order to imbue the screenplay—framed as a conversation between two sisters—with a sense of accuracy and humanity, Randolph connected with a group of breast cancer survivors to hear their stories and understand the realities of breast cancer treatment.
"I had the opportunity to do a few interviews with these beautiful women, women who look like me, women who are very relatable," Randolph said. "Talking to the survivors and hearing the passion in their voices, and them being so relatable to me just as a black woman, is inspiring."
In addition to writing the script, Randolph also helped the production team connect with local Houston performers to act in the video.
"The process of collaboration, and getting to work with other people's strengths and weaknesses, makes it all comes together."
"As a result of Dr. Shimko giving me the opportunity to have some input on this collaboration, the actors and the actresses that are working on this piece are people that have worked with me in my own private business," says Randolph.
Putting the pieces together
Shimko approached Keith Houk, instructional associate professor at the Valenti School of Communication, to direct the video. Houck, who has a background in video production for hospitals, was excited to join the team.
"My job is to create a believable experience that also is a teachable experience."
That "teachable experience" applies not only to the content of the video, but to its production process as well, which included students from the Valenti School of Communication brought onboard by Houck. Houck said it was a valuable opportunity for students to get real-world experience in an area of the industry they may not be familiar with.
"I work with students doing narrative film, and this is sort of in between narrative and instructional," Houck said. "It's an area where a lot of my students don't necessarily realize the opportunities that exist. You can be a filmmaker, but what day-to-day life might be is working on things of this nature. You're taking all the skills you have from a narrative filmmaking standpoint, but really focusing on something that has a purpose and a message to it."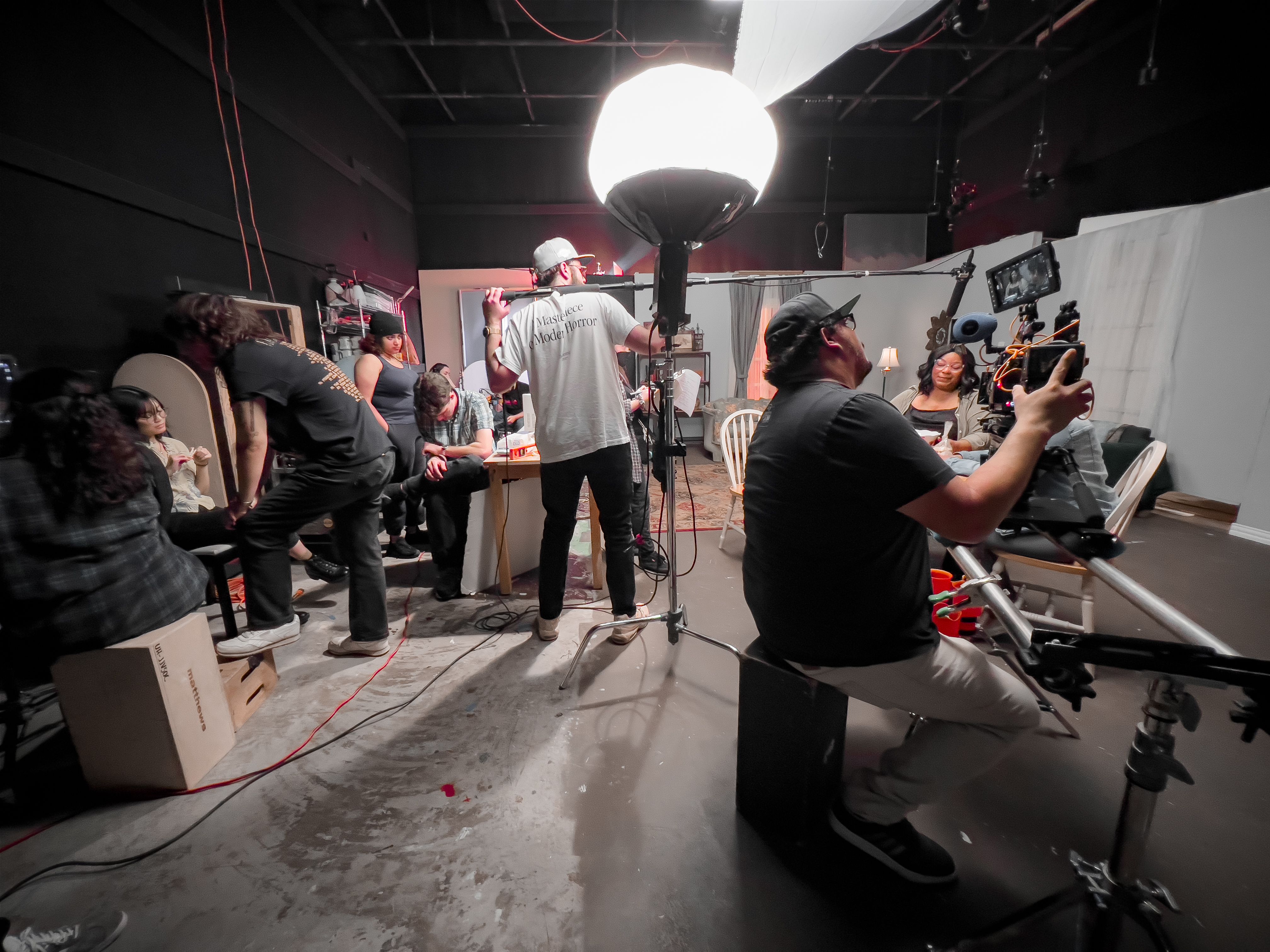 "And this is a whole avenue of video communication that exists in Houston that many of them haven't explored."
Houck said portraying the video's characters as realistic and multifaceted was crucial to its success.
"We want the audience to gauge it as an interaction between these individuals. They're not spokespersons. They're not coming at it from a commercial aspect. They're coming at it as real individuals dealing with a situation that the patients that are gonna be viewing this deal with," Houck said.
"I need to make sure that we capture it in an engaging way that's also real and true to these characters and true to the stories that they really represent."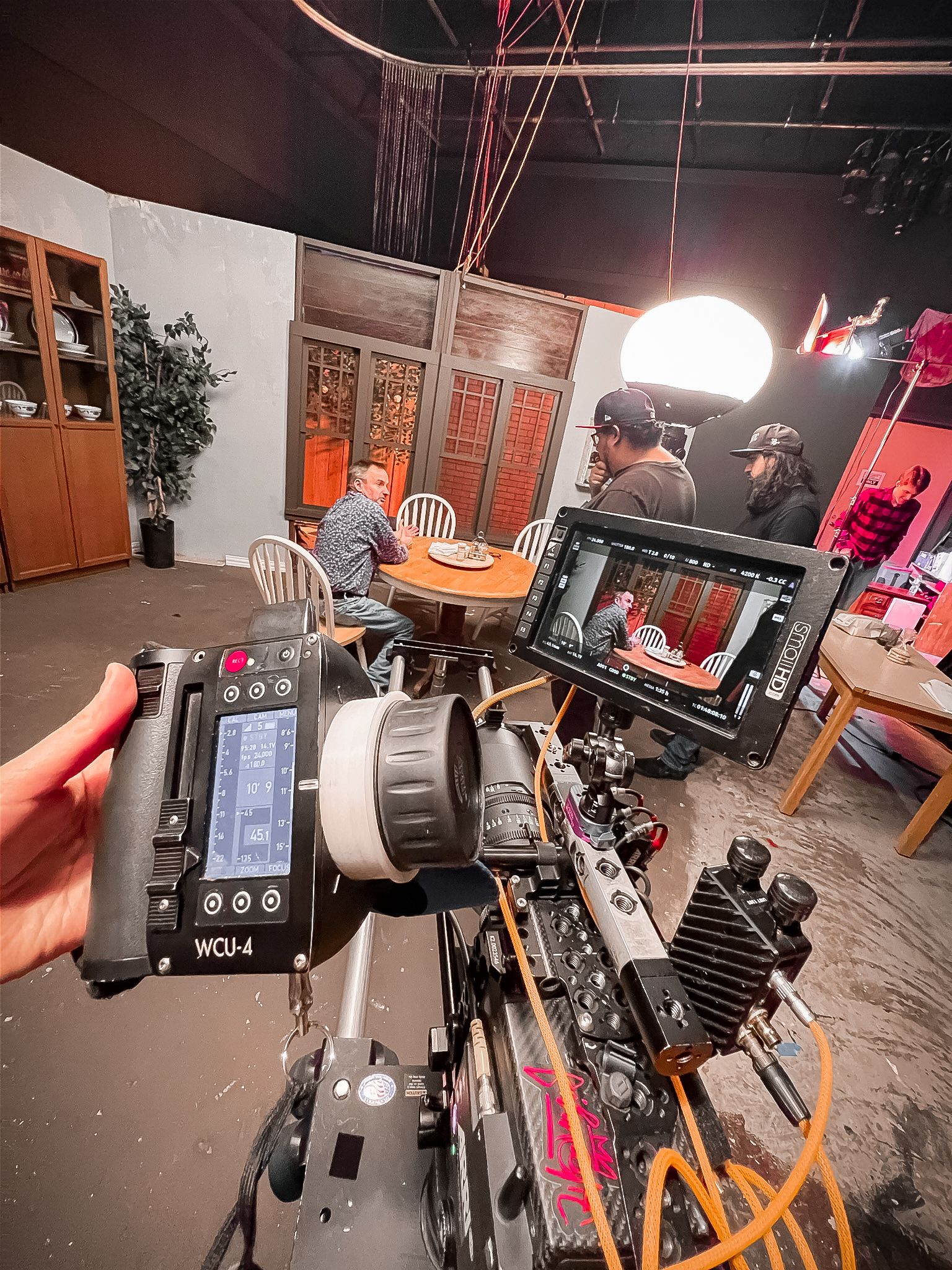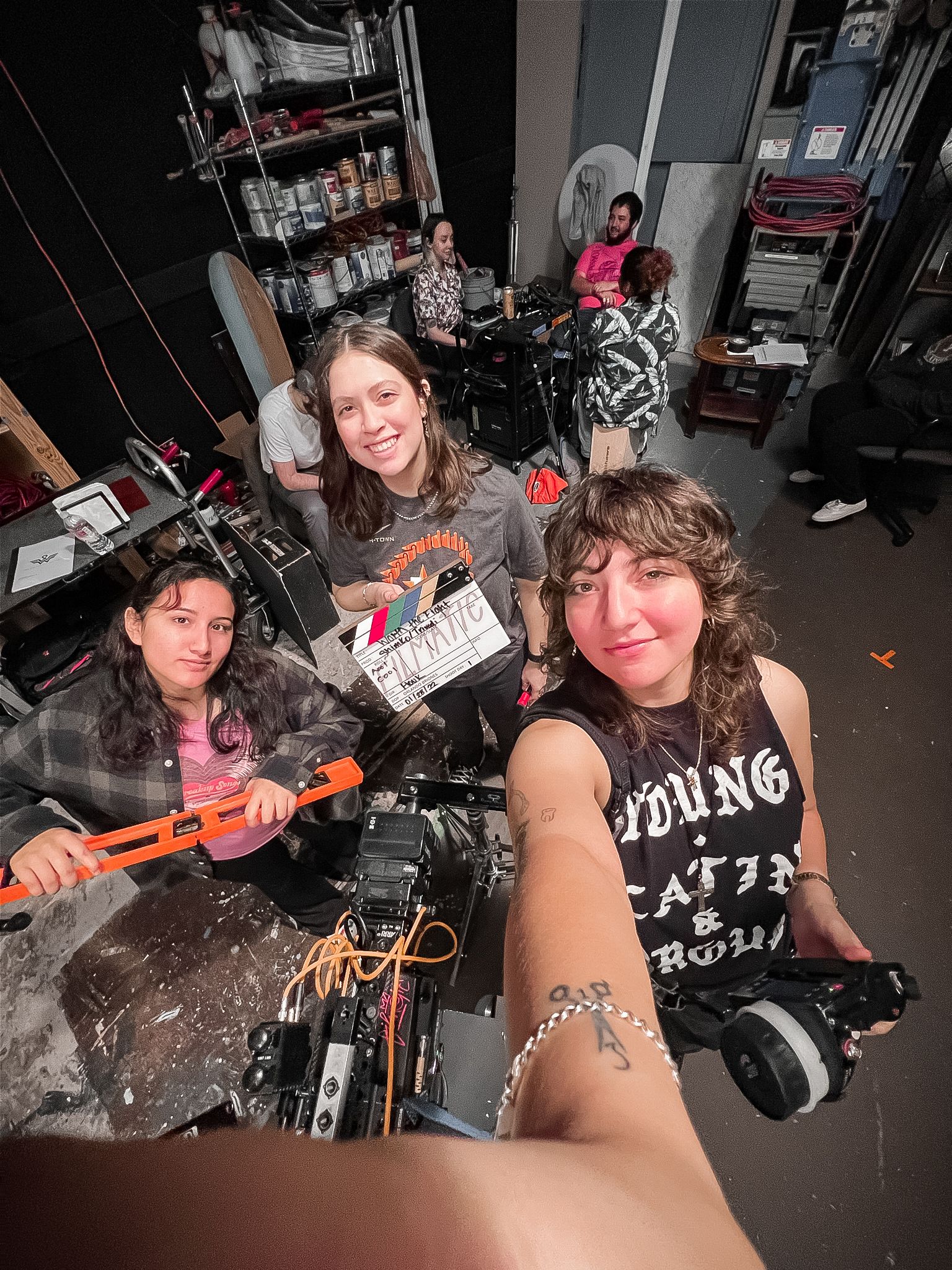 A story with a message
Meagan Smallwood, a senior in the School of Theatre & Dance BFA stage management program, served as assistant director on the production. She said she is proud to have participated in such an impactful project.
"As a female-identifying artist, this message is very important to me," Smallwood said. "I am glad that UH is doing a project like this, and I am grateful to be a part of it."
Trivedi said the diversity of the production team's expertise, experiences, and ideas made for an impressive production process and final product.
"I have not had to step in at any time to delineate the roles. Instead, we have been a very efficient team–working together to achieve a common and important goal–to improve treatment outcomes and survival in patients," Trivedi said.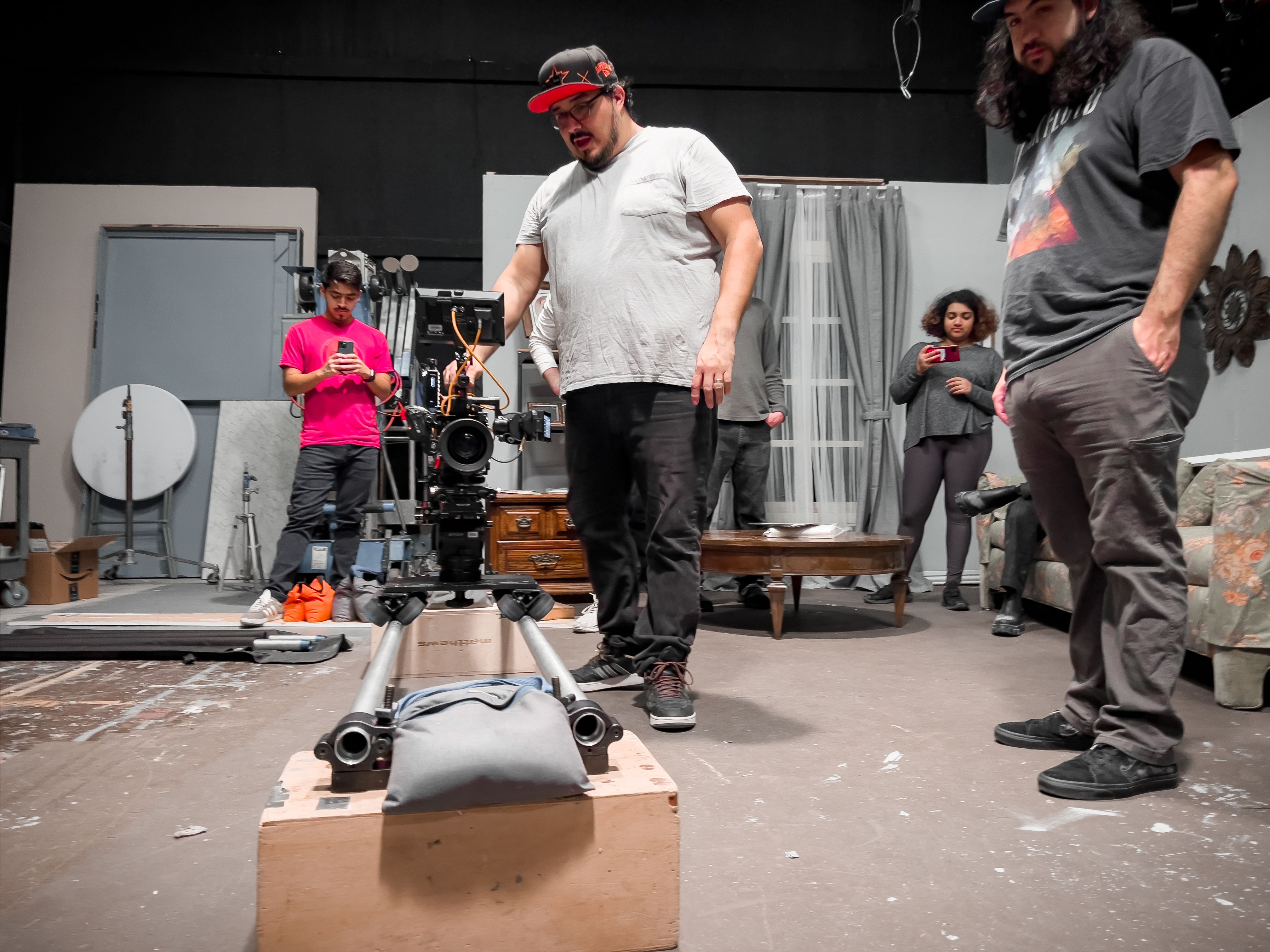 Shimko, echoing Trivedi's sentiments, said the production team was focused on creating something that will truly make a difference throughout the production process.
"There's been a nice shared sense of purpose," Shimko said. "Anybody who I've mentioned this project to has said, 'Oh, that sounds really important. That sounds like you're doing something meaningful.'"