MOORES SCHOOL OF MUSIC
ANNOUNCES NEW ARTISTIC DIRECTOR
OF THE MOORES OPERA CENTER
Lawrence Edelson will join Moores School of Music and lead the distinguished Moores Opera Center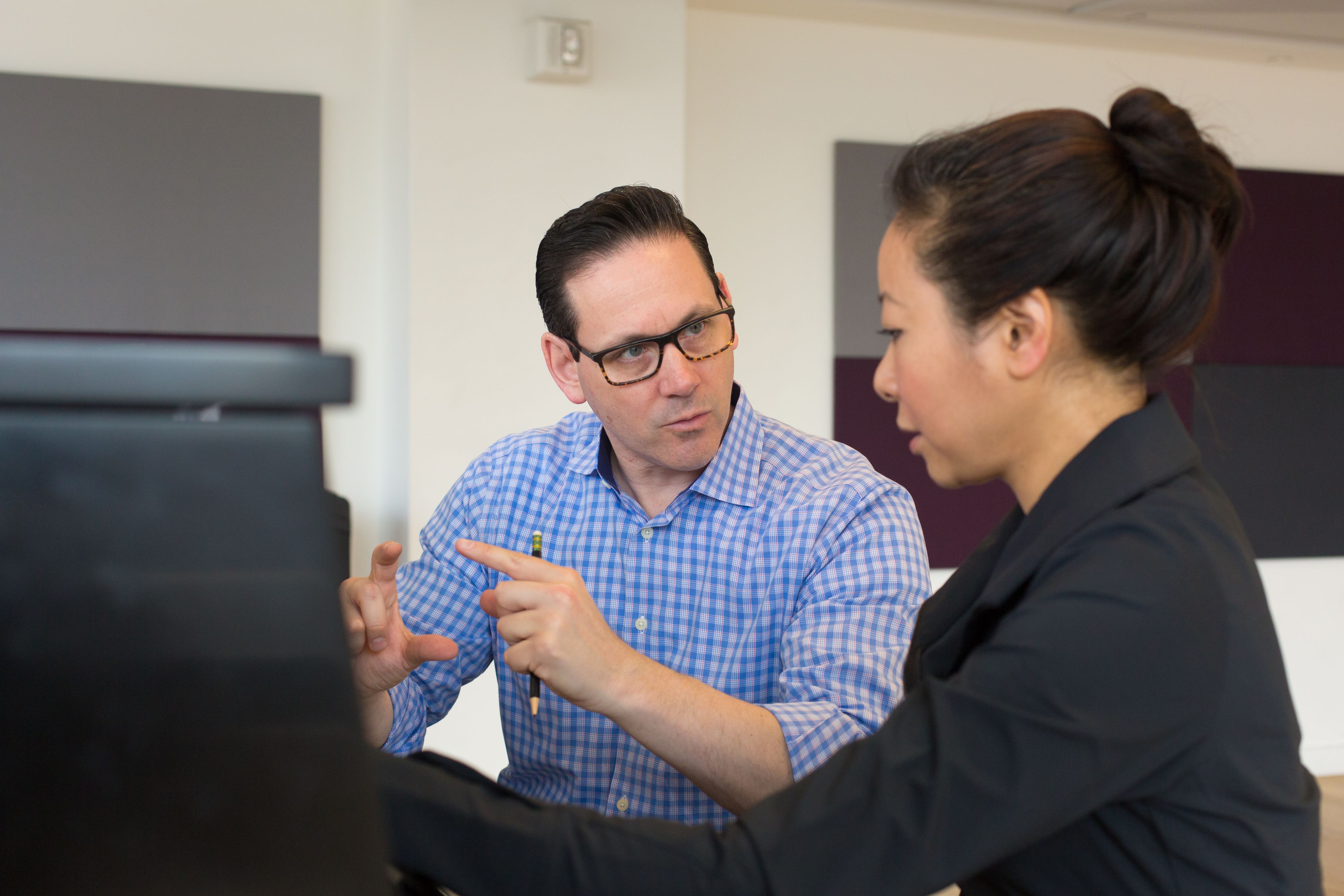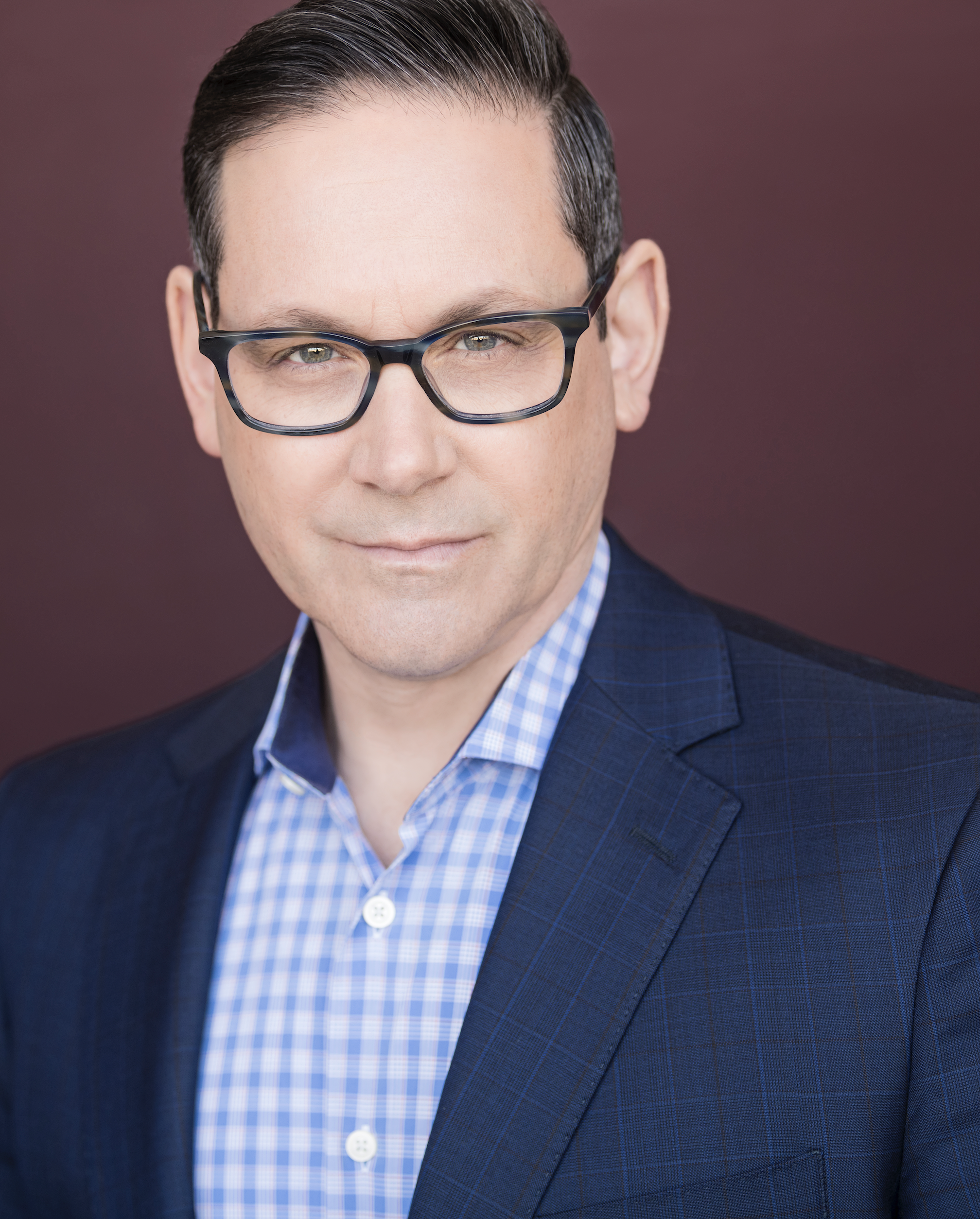 The Moores School of Music at the University of Houston is pleased to announce that Lawrence Edelson has been named the new Professor of Practice and Artistic Director of the Moores Opera Center. This Fall, he will join the University of Houston and oversee its nationally recognized opera training program. "The Moores Opera Center has established itself as one of the best training companies in the nation," said Courtney Crappell, director of the Moores School of Music. "We are thrilled to have Professor Edelson lead the center forward on our continued trajectory of excellence, while also forging new and creative learning opportunities for our students."
Speaking of his appointment as Artistic Director of the Moores Opera Center, Lawrence says, "I am incredibly excited to be joining the passionate and deeply committed faculty at The Moores School of Music. Buck Ross, founder of the Moores Opera Center, has created something quite extraordinary in The Moores Opera Center, which has built a remarkable reputation and track record for preparing singers of the highest caliber for professional careers. I am honored to be entrusted with this prestigious program, and I am committed to ensuring that the Moores Opera Center continues to provide young artists with a safe and supportive environment to experiment, grow and thrive. Mentorship is one of the most rewarding parts of my artistic practice. I often reflect back on the teachers who have influenced my life and my career, and I would not be the person I am today had they not cracked open the world for me to discover. My goal is to do the same for our students at UH: to help them recognize what makes them unique; to provide them with the tools to hone their craft; and to crack open their worlds to unexpected discoveries that foster understanding, empathy, and appreciation for the diverse perspectives that contribute to opera in the 21st century."
"My goal is to help them recognize what makes them unique; to provide them with the tools to hone their craft; and to crack open their worlds to unexpected discoveries that foster understanding, empathy, and appreciation for the diverse perspectives that contribute to opera in the 21st century"

Edelson will be responsible for producing the annual opera season and oversee programming & casting, while serving as stage director & working with guest directors, conductors and designers. He will also collaborate on interdisciplinary activities with faculty, staff and students within the School of Theatre & Dance to produce innovative programming across the Kathrine G. McGovern College of the Arts.
Lawrence Edelson is highly respected not only as a critically acclaimed stage director, but also as a visionary company leader who has created programs in the areas of artist mentorship and new works development that have served as models of innovation for opera companies around the country. Lawrence began his directing career on the staff of Glimmerglass Opera, assisting the pioneering director and choreographer Rhoda Levine. Lawrence's original productions have included the American Premiere of Telemann's Orpheus for Wolf Trap Opera; Philip Glass's Hydrogen Jukebox for Fort Worth Opera; La Traviata for The Minnesota Opera; Il Barbiere di Siviglia for Hawaii Opera Theater; Three Decembers for Virginia Opera; Werther for Florida Grand Opera; La Cenerentola, The Consul, Il Postino, and Man of La Mancha, for Opera Saratoga; and the New York premiere of Fauré's Pénélope for Manhattan School of Music.
In 2005, Edelson founded American Lyric Theater (ALT), where he has been responsible for creating the Composer Librettist Development Program (CLDP), the only full time professional mentorship initiative for emerging opera composers, librettists and dramaturgs in the country; and for initiating the Opera Writers Diversity and Representation Initiative (OWDARI), for which he was recognized in 2021 by Musical America as one of the Top 30 Professionals of the Year. At ALT, Lawrence has overseen the development of over 20 operas, including The Long Walk by Jeremy Howard Beck and Stephanie Fleischmann, which received its world premiere in a co-production between Opera Saratoga and Utah Opera; The Golden Ticket by Peter Ash and Donald Sturrock, based on the book by Roald Dahl, which received its world premiere in a co-production between Opera Theatre of Saint Louis and the Wexford Festival in Ireland; JFK by David T. Little and Royce Vavrek, which received its world premiere in a co-production between Fort Worth Opera and Opéra de Montreal; Monkey and Francine in the City of Tigers by Kamala Sankaram and David Johnston, for Houston Grand Opera's HGOCo; and The Life and Death(s) of Alan Turing by Justine F. Chen and David Simpatico, which will premiere at Chicago Opera Theater in 2023.
Edelson was appointed Artistic and General Director of Opera Saratoga in 2014, a position he has held concurrently with his leadership of ALT for the past 8 years. During his tenure at Opera Saratoga, he has been responsible for rebranding the organization, expanding the company's young artist program and creating new mentorship opportunities for conductors and directors, increasing community engagement and education programs year-round, and diversifying the repertoire produced. Reviewing the company's 2018 season, The Wall Street Journal noted that "under the leadership of Lawrence Edelson, Opera Saratoga has redoubled its commitment to producing modern operas, and is doing so at a very high level...polished, immaculately cast, and a stimulating juxtaposition of contemporary compositional voices." At Opera Saratoga, Lawrence was responsible for producing the American Premiere of The Witches of Venice by Philip Glass and Beni Montressor, the World Premiere of Ellen West by Ricky Ian Gordon and Frank Bidart in partnership with Beth Morrison Projects, the company's first Spanish language opera, Il Postino, by Daniel Catán, Opera Saratoga's first foray into Baroque repertoire with a site-specific production of Dido and Aeneas at The National Museum of Dance, directed and choreographed by the "punk ballerina" Karole Armitage; and the critically acclaimed production, and recording of Marc Blitzstein's The Cradle Will Rock, directed and choreographed by Edelson and conducted by John Mauceri.
Edelson will be stepping down from his position at Opera Saratoga in July at the conclusion of the company's 2022 Summer Festival to relocate to Houston, but he will continue in his position at American Lyric Theater. This summer, he will begin planning the upcoming opera season with faculty, staff and administrators before stepping into his new role full-time in the fall. Looking ahead to the transition and the future of the Moores Opera Center, Director Crappell said, "We are confident that Professor Edelson will bring an imaginative vision to the city of Houston and continue to make the University of Houston a top destination for the arts."