JULY 19 TO BE PROCLAIMED JOSÉ LONGORIA DAY IN HOUSTON
MAYOR SYLVESTER TURNER WILL HONOR THE DIRECTOR OF THE UNIVERSITY OF HOUSTON MARIACHI PUMAS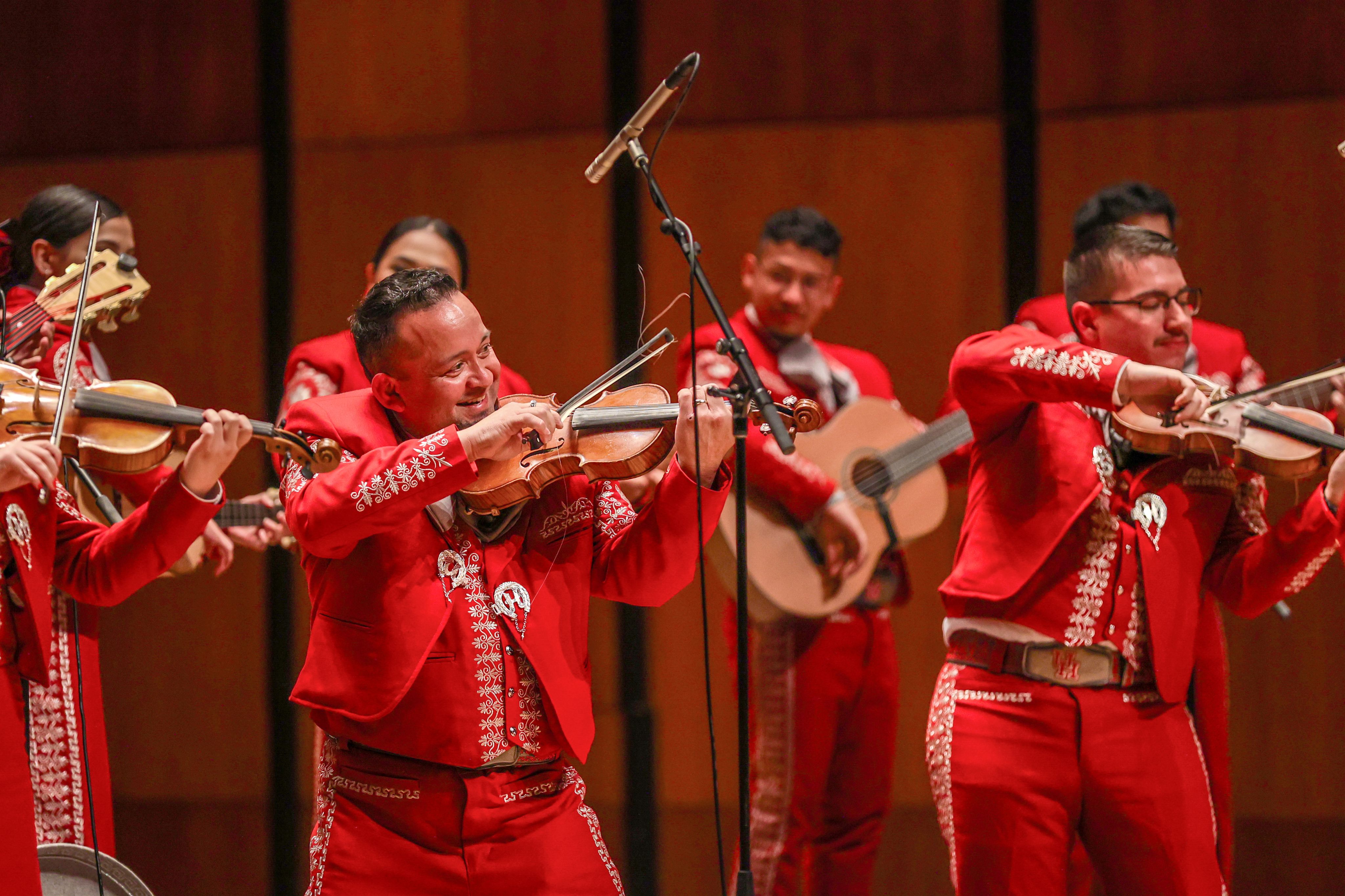 One of Houston's preeminent mariachi champions will be honored by the city on July 19 at 1:30 pm at City Hall. Mayor Sylvester Turner will officially proclaim July 19 José Longoria Day in recognition of the musician and community leader's cultural contributions to the city of Houston.
Longoria is director of the Mariachi Pumas, the University of Houston's mariachi ensemble. Born and raised in Houston, Longoria is a third-generation mariachi and has been performing since the age of seven.
Longoria began his career in education as a math teacher at Patrick Henry Middle School. There, he created a mariachi program for students at the school, a unique ensemble in a school district filled with traditional bands and orchestras. Longoria credits mariachi with helping to inspire students to become better versions of themselves.
"I just want to be able to hopefully motivate our future students through hard work and dedication to become great community advocates," Longoria said. "That's what it's about, just setting the example so that they can also set examples for their kids and maybe become teachers in their community. It's just a chain, you know?"
Taking lessons learned from his experience building a mariachi program at the middle school level, Longoria helped launch the UH Mariachi Pumas ensemble in 2019. His position as the ensemble's director will soon transition into a full-time role, which will entail building a curriculum for mariachi at the Moores School of Music.
Longoria said he is excited to merge his experience in both education and mariachi to build a program that will create a new generation of mariachi educators.
"Now the students from the Moores School of Music that are going into education, it will be an option for them to be in mariachi class so that they can learn about it. And potentially, if they go to a school, they can teach mariachi," Longoria said.
Longoria said that he is proud of the many opportunities mariachi has afforded him and looks forward to passing those opportunities on to the next generation of performers and educators.
"Mariachi has opened so many doors for me," Longoria said. "It has opened the doors to be a teacher. I've traveled and performed with mariachi in Beijing, in Shanghai, in Albania, in Macedonia, in India."
"Through mariachi I've been able to connect with other cultures."