ART HISTORY MA GRADUATE PURSUES PHD IN MODERN LATIN AMERICAN ARCHITECTURE
Giovanna Bassi, '15, is completing her dissertation on modern architecture and extractivism in South America at Rice University.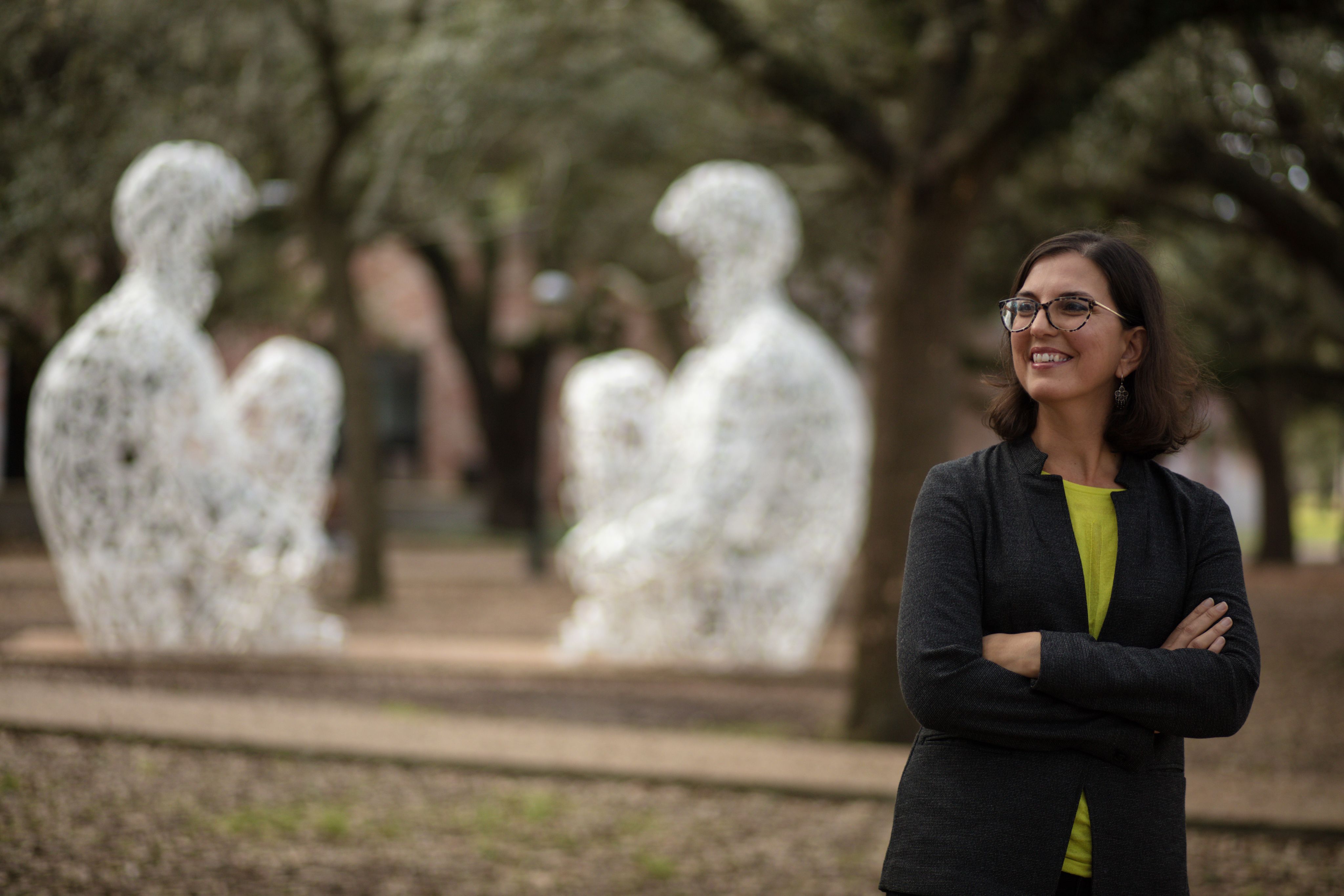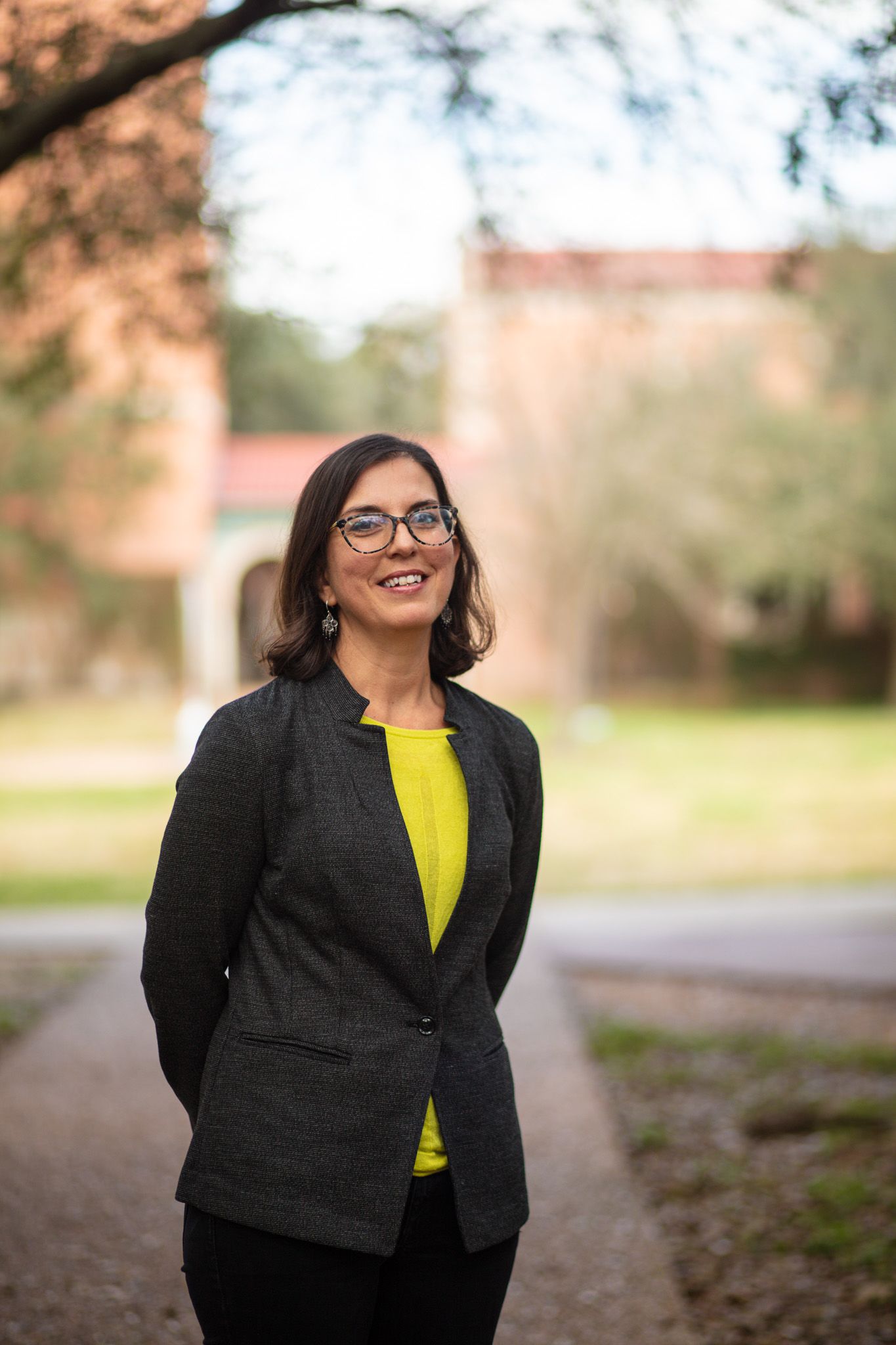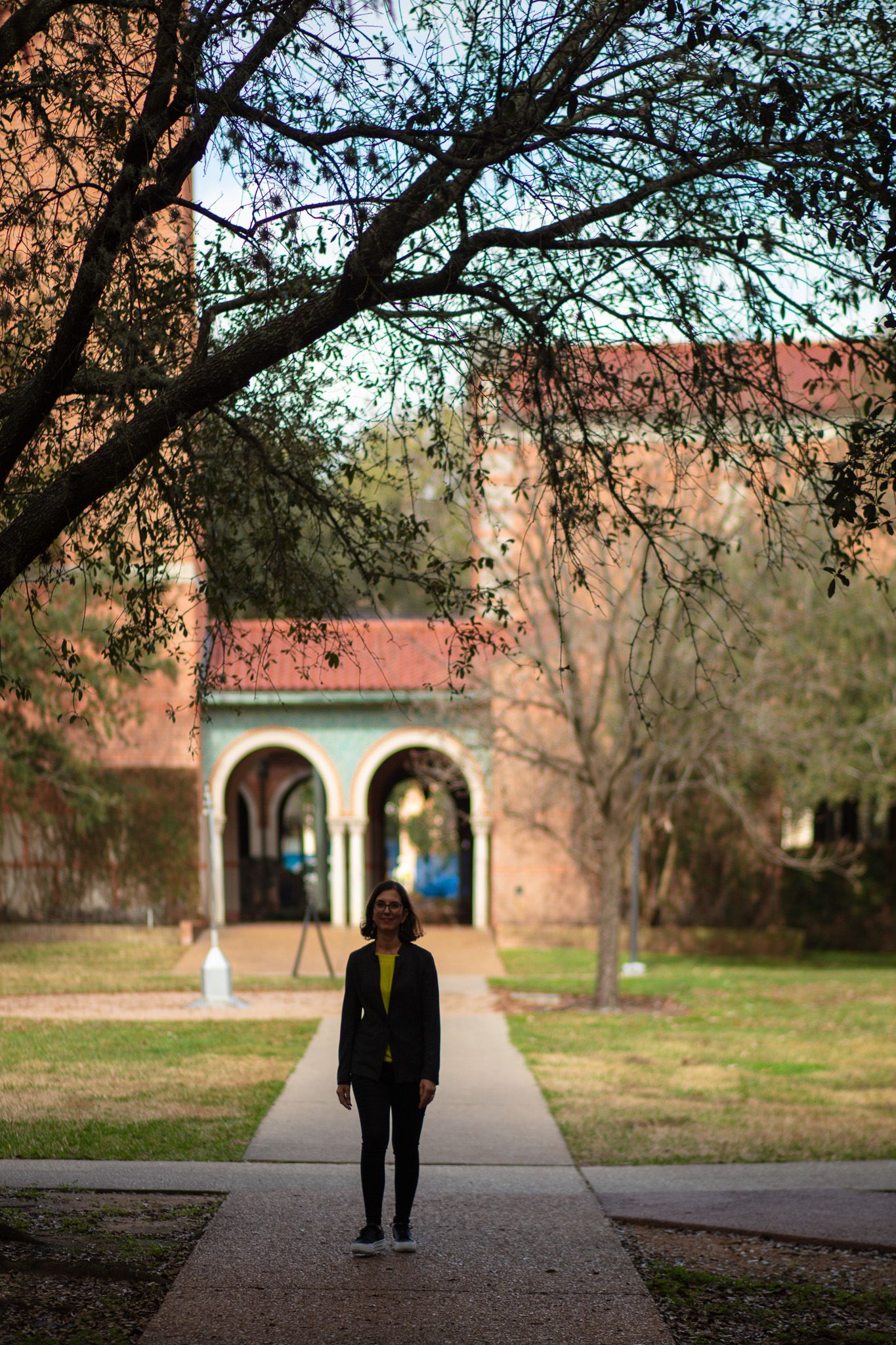 For Giovanna Bassi, a career as an art history academic wasn't the original plan. But a desire to make a career shift, facilitated by the art history MA program at the University of Houston School of Art, has steered her down that path.
Hailing from Lima, Peru, Bassi received a bachelor's degree in architecture from the Universidad Ricardo Palma, as well as a master's from the Illinois Institute of Technology. Initially inclined to pursue a career in architecture, Bassi made the decision to switch to a focus in art history, enrolling in the master's program UH. Now she's well on her way to completing a PhD program in art history at Rice University.
Bassi specializes in the history of modern Latin American art and architecture. Her dissertation, Tectonics of Development: Mineral Extraction and the Architecture of the University-City in South America, 1945–1975, examines the relationship between modern architecture and extractivism in South America. Bassi studies how modern architecture was a key instrument to support the extraction of natural resources on the continent.
"Specifically, I am looking at how university campuses relate to the mining industry and oil extraction, and how these infrastructures of education actually supported these economic activities and these ideologies of development in the continent," Bassi said.
Bassi said this area of focus represents a logical extension of her expertise in modern architecture.
"I was always concerned about the environmental effects of architecture and how architecture could contribute to making things worse and also making things better," Bassi said. "Then I started to look at infrastructures of education in particular, because I realized that it plays a really important role because they supply research facilities. They also supply places where people train in these careers."
Bassi, who earned her master's from UH in 2015, credits the art history MA program with helping her make a career transition.
"The most valuable thing I found there is a very, very supportive environment," Bassi said. "The faculty are great. They all want you to succeed. It's a small program, which is really good because they really pay attention to your own needs."
"I just felt like the UH program was very friendly, open, and supportive to my own research interests."
Bassi also said the city of Houston, including its multitude of art and cultural institutions—as well as its proximity to South America—was particularly enticing as she was considering art history MA programs.
"You take a plane and you are in Latin America in a few hours with no jet lag," Bassi said.
"There are all of these connections with Latin America in this city. We have awesome institutions that offer support, like the Museum of Fine Arts has this big library with a lot of resources. It has the International Center for the Arts of the Americas, which has research on Latin American artists and architects."
Bassi also cited the mentorship she received at UH as a key contributing factor to her academic success. Her thesis advisor, Sandra Zalman, continues to offer guidance, something Bassi said is extremely beneficial.
"To this day, I have a very close relationship with Dr. Zalman. I still meet with her and talk about my career goals and stuff," Bassi said.
"So the mentorship can go on even beyond your two years at UH. I think that's invaluable."