UH MFA ALUM JOINS 2022 SEASON OF PRESTIGIOUS UTAH SHAKESPEARE FEST
Philip Orazio, '13, recently joined the casts of All's Well That Ends Well and King Lear.
After some time away, a University of Houston MFA acting alum has returned to the stage in a big way, appearing in two major works from the Bard of Avon himself.
Philip Orazio, '13, recently joined the 2022 season of the well-regarded Utah Shakespeare Festival. This summer, he's portraying Bertram in All's Well That Ends Well, as well as Edmund in King Lear. Orazio began performing in both plays in June and will conclude his time with the fest in September.At Townsville City Hall from 9am to 4pm on 23rd to 25th of June, BookFest will again be host to an incredible amount of old and new books, including rarities and collectables. Funds raised from the sale of books will be used to update the facilities of all the school libraries of Townsville.
It's the first time Orazio has performed in a Shakespeare production in nearly eight years. He's no stranger to the bard's work, having spent time at the Texas Shakespeare Festival and the Arkansas Shakespeare Theatre.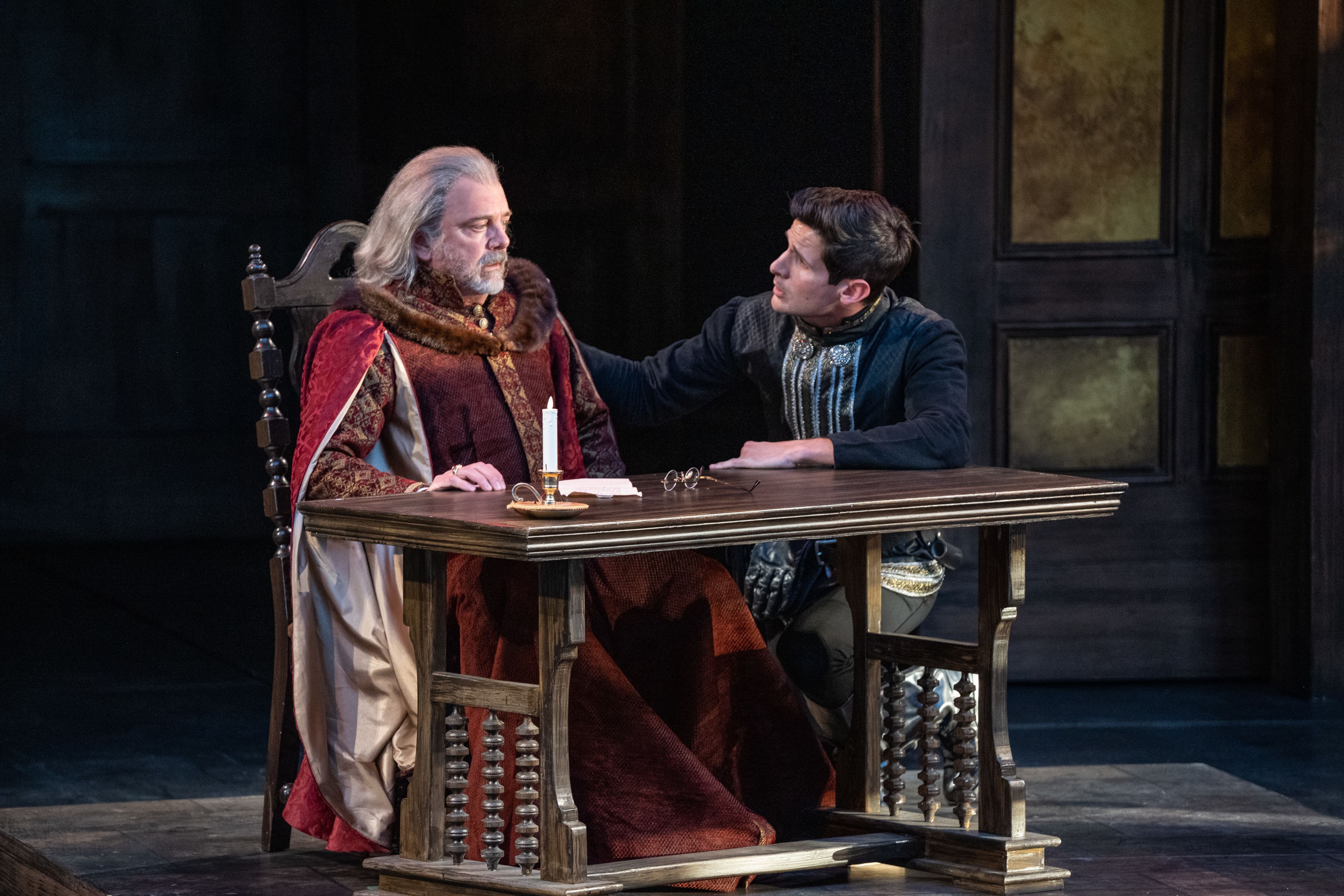 Orazio said it's a bit surprising it's taken him this long to return to the celebrated playwright's work, but he's happy to wade back into the world of Shakespeare.
"There are very few versions of theater that are as interactive and as communicative with an audience as Shakespeare is," Orazio said. "I haven't gotten to perform in front of a live audience in almost four years. So I wanted to jump back into those roots and find my way back into that language."
Since leaving graduate school, Orazio has been based in Los Angeles, working in both teaching and leadership positions at the Actors Studio of Orange County. He's also appeared in a number of television and film productions, including HBO's Minx and Starz's Gaslit.
Orazio said that though he tends to prefer TV and film work these days, the opportunity to return to both the stage and Shakespeare was too good to pass up.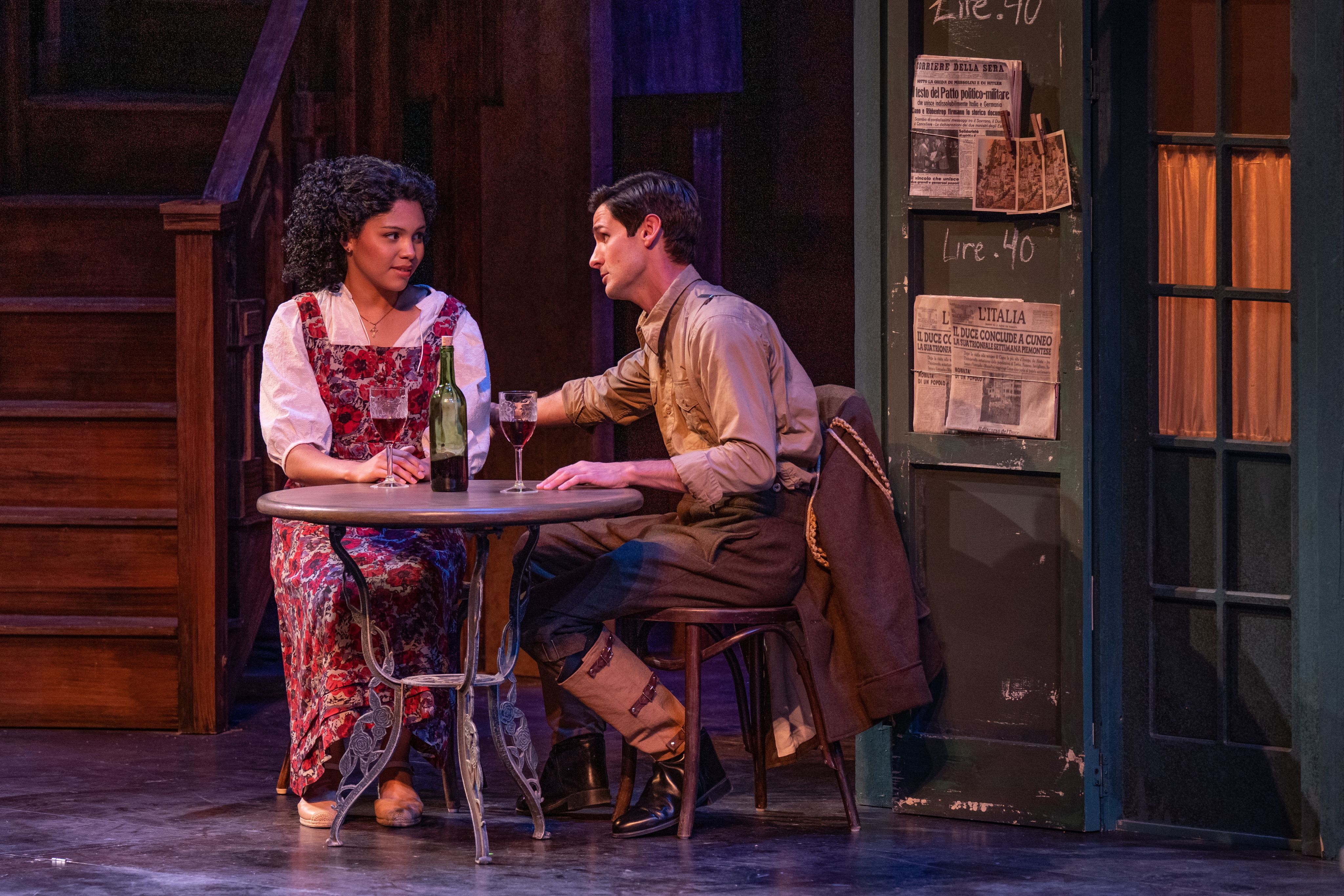 "I love the characters, I love the play of it, and I love the direct address," said Orazio. "There's something that I get to do very heavily this season is direct address to the audience."
"I speak to them directly and play off of them, pull from their energy. And, you know, when you have a house of 500 to 600 people, it's a rush. It's like an extreme sport," Orazio said.
Though it's been an exciting season thus far, Orazio said it hasn't been without its challenges. The ongoing COVID-19 pandemic has created some harsh realities for the festival, with understudies frequently having to step in in place of main cast members. Additionally, The weather at the outdoor festival hasn't exactly been cooperative on many nights.
But Orazio said despite these challenges, the thrill of being on stage in front of a captive and welcoming audience has been compelling.
"Week to week, day to day, you're not really sure who you're gonna go on stage with here, which is scary and at the same time exhilarating," Orazio said.
"Last Thursday, we were supposed to perform All's Well That Ends Well. We got delayed due to rain and thunderstorms."
"Any other audience would have just left. They would've just gone home. But this audience stayed and was cheering and hoping and praying that we were still gonna go on stage. They waited for 45 minutes in the rain outdoors. You don't get that kind of theatrical support anywhere else."
Orazio credits much of his success in acting for both stage and screen—as well as teaching—to his time at UH.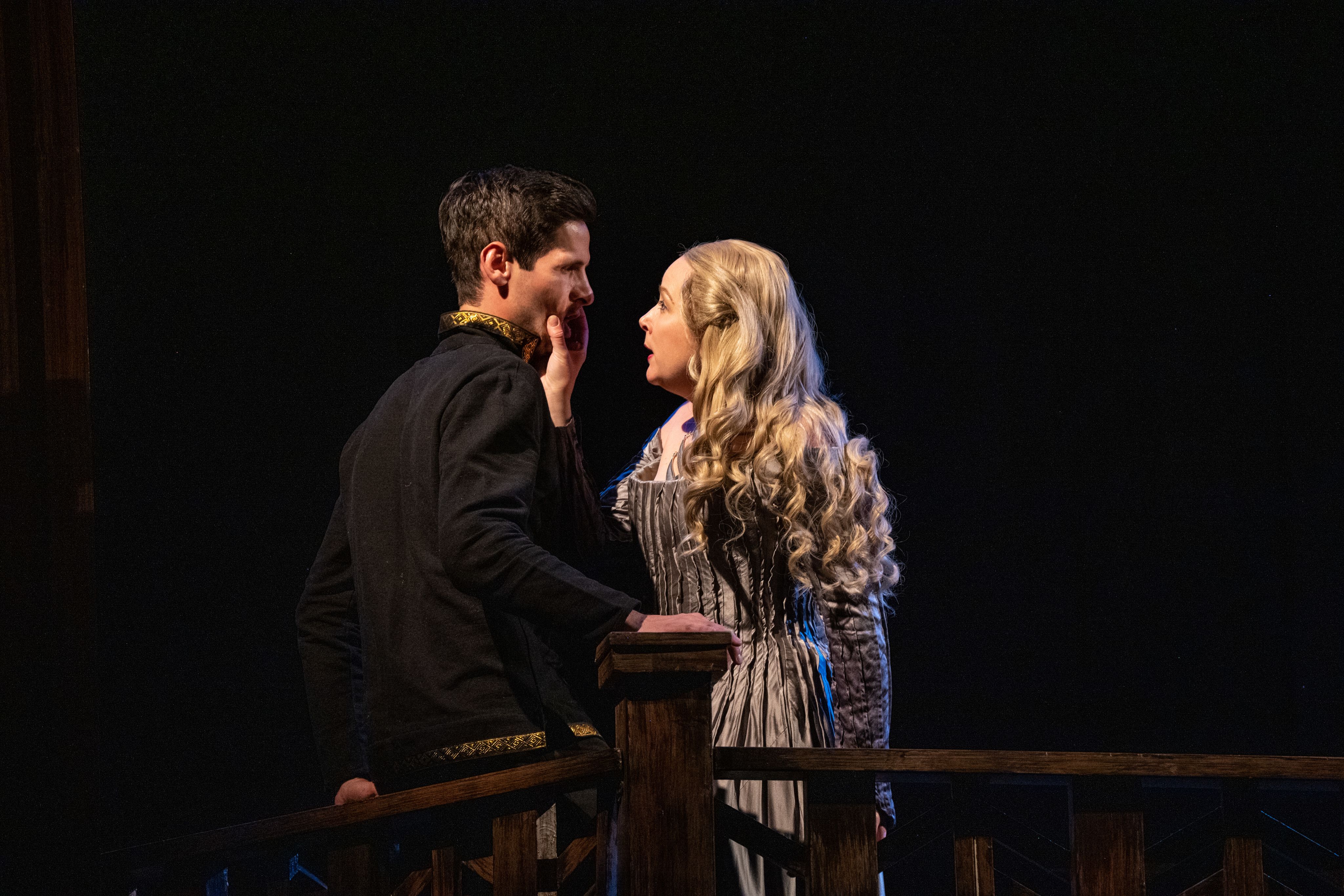 "I think that the best thing that I got from grad school was probably my ability to stand and deliver," Orazio said.
"So often actors feel the need to over-emote. Learning how to just be still and be present on stage is a real challenge. You don't need to be doing something, you need to be listening. And if you're listening, sometimes all it takes is for you to hold still. I think U of H really put an emphasis on presence of body and presence of mind."
Specifically, Orazio said the school's focus on the technical aspects of acting—including stage combat—has proven to be extremely beneficial to his career.
"I'm doing so much sword fighting this season. I think I have four sword fights. I'm walking into a room and knowing that the reason I'm competent at sword fighting is because we worked on that for two years. I learned how to fight with like five or six different weapons on stage being in that program."
"A lot of people don't get that when they go to grad school. They're like, 'Oh, we did yoga.' And I'm like, 'Oh, I learned how to fight with a broadsword for two years.'"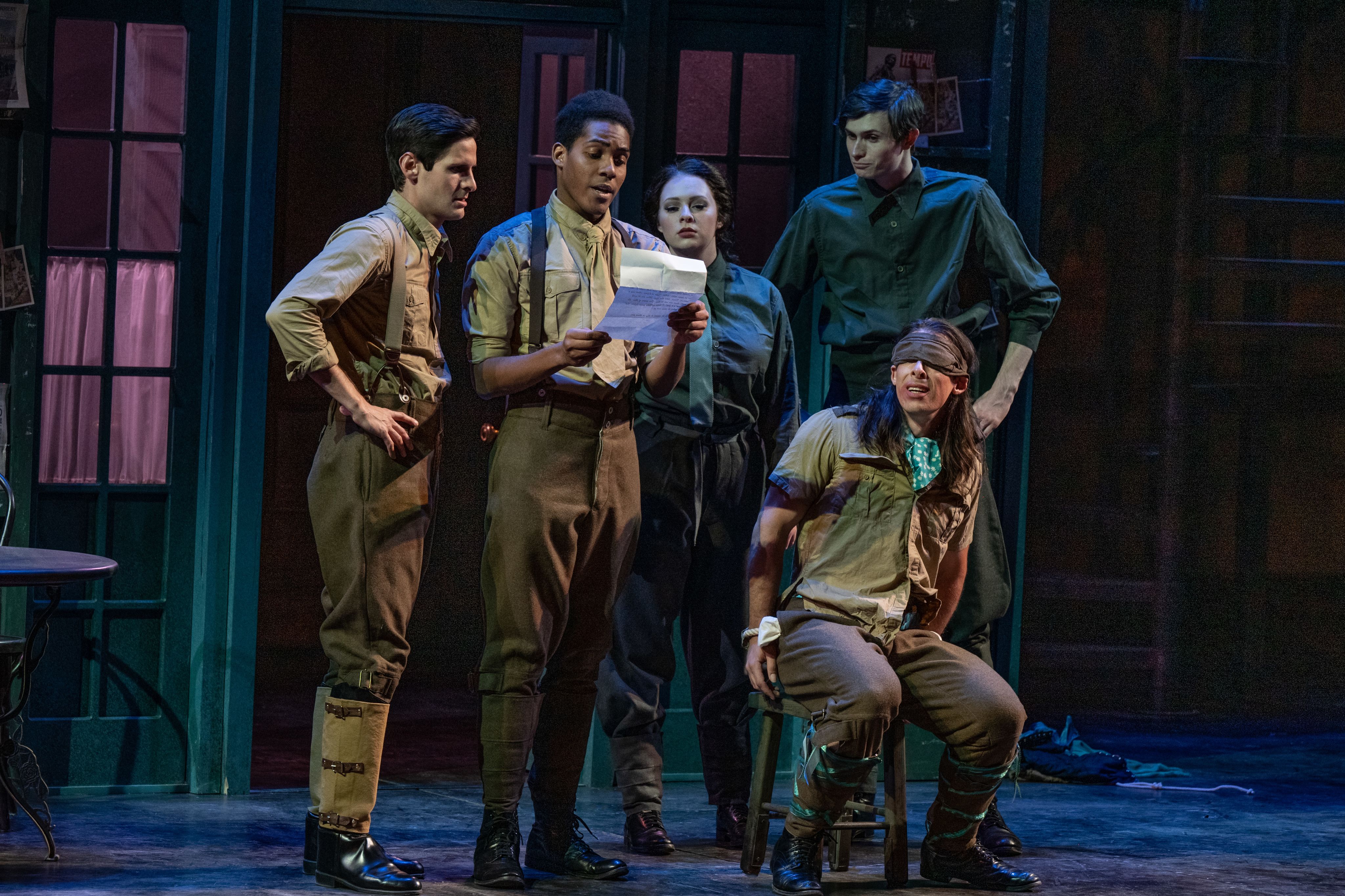 Photos courtesy of Utah Shakespeare Festival